AKC Miniature Schnauzer Eleanor 
AKC Miniature Schnauzer Eleanor is one of our beautiful Mom's we are using in our breeding program

Miniature Schnauzer Breeders
Juels Rocky Mountain Schnauzer
AKC Miniature Schnauzer Eleanor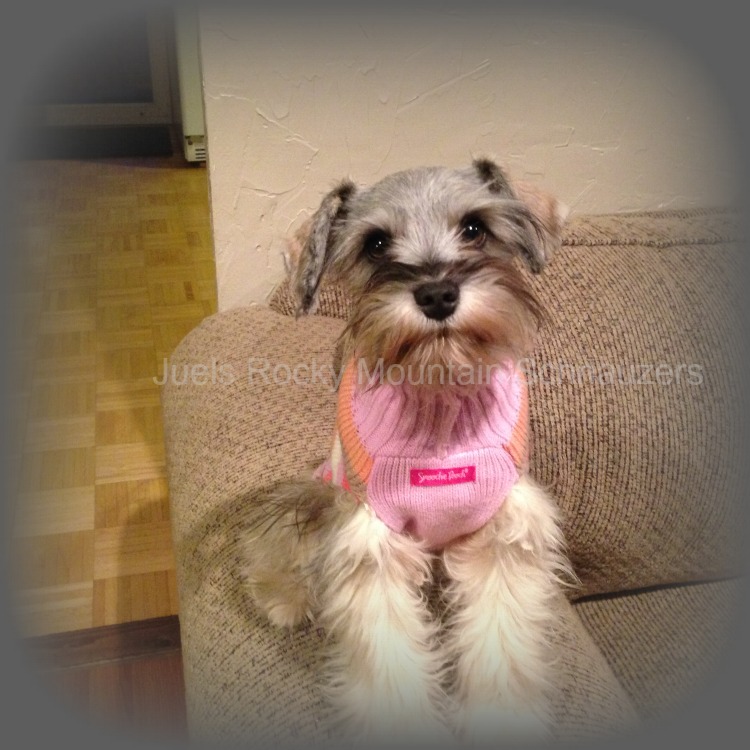 AKC Miniature Schnauzer Eleanor
We are using Eleanor for breeding Here at
Juels Rocky Mountain Schnauzers
Eleanor toy Schnauzers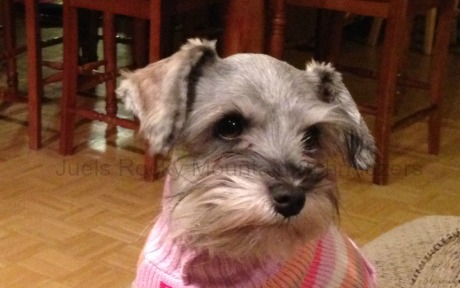 All about Eleanor

Eleanor's color is Salt and Pepper, she weighs 9 she also has a mega coat not quite as thick as Theodore's but very soft and beautiful. She is a very calm and loving Miniature toy schnauzer.

Eleanor is never in a big hurry to get done snuggling, she would snuggle all day if that's ok with you! Her loving and gentle ness is amazing. Eleanor is very aware of your emotion and wants to make you feel better, that's what we love most about her. Eleanor is a therapy companion dog. She makes you smile with her loving kindness!

She loves her people especially the kids. Eleanor is a very smart little toy schnauzer. She loves seeing the kids coming, Eleanor knows she will get lots of attention and boy the snuggle time and play time will be awesome! We couldn't ask for a sweeter little girl. We just love this little girl!

AKC Schnauzer Breeders
She spends her evenings sitting on a pillow on my husbands lap. Eleanor has all her obedience training, very smart girl learns fast. She loves going on walks on her leash and loves getting her treats! Eleanor has a love for her people that's amazing, very loyal  and attentive. Eleanor and Theodore have produced some very healthy happy puppies ! Puppies coats are beautiful and color range is amazing. Black, Black and Silver, Liver, Salt and Pepper. All the puppies coats have been mega coats.

Schnauzers are a life time friend very loyal, loving and sweet.
Companion/Therapy
Puppies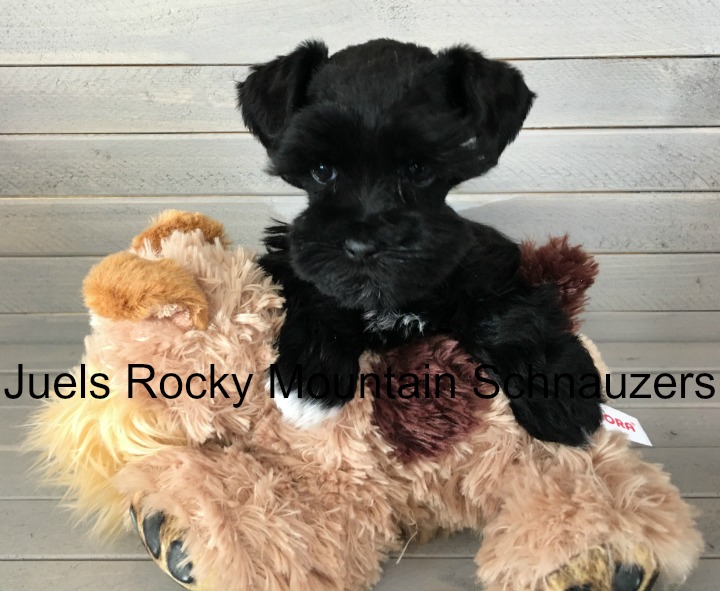 Our puppies come socialized. Handled everyday loved and played with. We want our puppies to leave our home well socialized to the world around them. It's important to us that the puppies have a easy transition from us to you and your home to become a forever companion.
Don't hesitate to welcome one of our beautiful miniature babies into your life, you won't regret it! We love what we do!
Juels Rocky Mountain Schnauzers
Miniature Schnauzer Breeders

---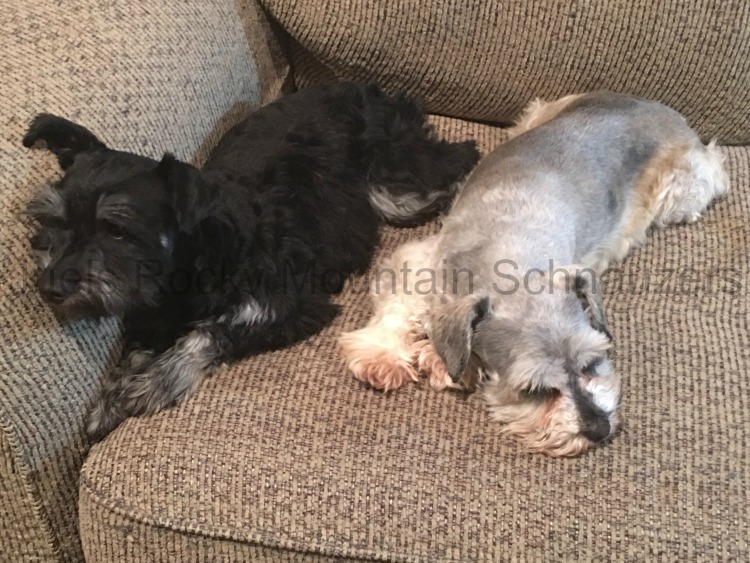 Hand Raised with love
Bred with Integrity

---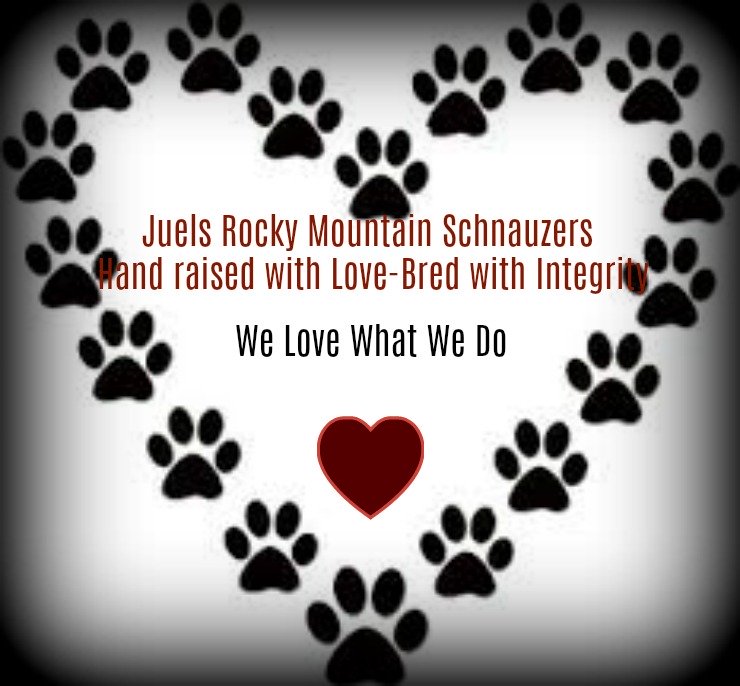 We hope you enjoyed Eleanor's page.
She is quite the girl
Please contact for more information
 307-247-2913
Miniature Schnauzer breeders
Juel Benson All Rights Reserved Copyright 2019