Upcoming Schnauzer Puppies
liters

Our next upcoming puppies 
Upcoming Schnauzer Puppies
liters
We love what we do!
All our dogs have their own pages.
Hope you enjoy getting to know them.
Their pretty awesome!!
---
---
Our next upcoming breeding's
This is a estimate
Winter puppies!
Elsa and Shem or Titus July

---
Sophie and Shem or Titus
August-September

---
Aspen and Titus or Shem
September- October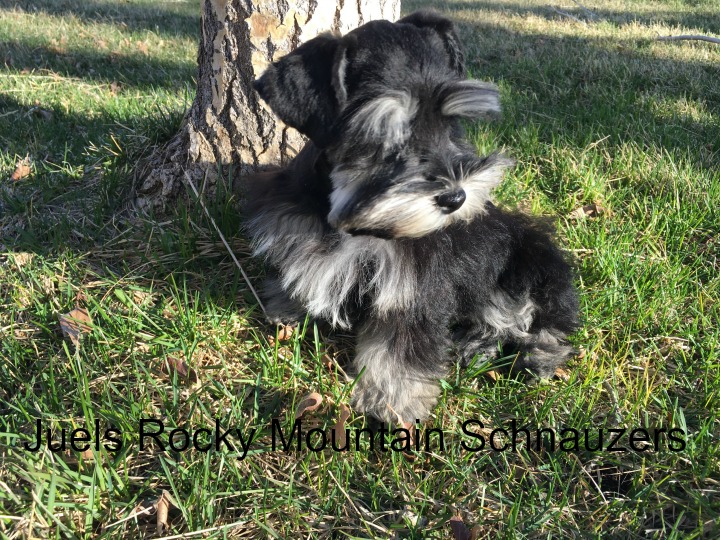 We Raise AKC schnauzers with excellent Health!!
Miniature Schnauzer Breeder
We love what we do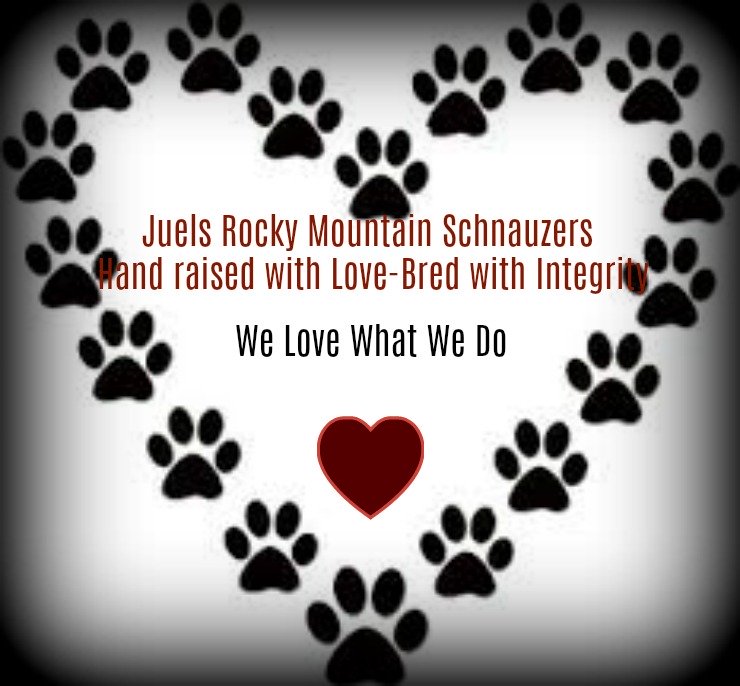 Please contact me for more information
Juels Rocky Mountain schnauzers
Thanks you Juel Benson
307-247-2913
Location Casper, Wyoming.

jwyoschnauzers@gmail.com
Juel Benson All Rights Reserved Copyright 2019