AKC Miniature Schnauzers Colors

AKC Miniature Schnauzers Colors
What Color Do Miniature Schnauzers Come In??
And what is AKC breed standard

The U.S. Miniature Schnauzer Breed Standard Recognize three color: Salt and Pepper, Black and Silver, and Solid Black. These three colors are referred as the only colors recognized. This simply means these three colors are the only allowed colors to meet breed standard and conformation showing. The Solid Black, Salt and Pepper and Black And Silver are the traditional colors for the Miniature Schnauzer Breed.

AKC Miniature Schnauzers Colors
The Miniature Schnauzer comes in a variety of colors which are not breed standards colors. They come in nonstandard colors which are referred to as rare colors.

NONSTANDARD COLORS ARE THESE COLORS!
White

White Chocolate

Platinum Silver

Wheat

Liver or Chocolate

Liver Tan

Liver Pepper

Salt & Pepper Parti

Platinum Silver Parti

Black & Silver Parti

Black Parti

Liver Parti

Liver Tan Parti

Liver Pepper Parti



The American Kennel Club (AKC) does recognize nonstandard colors and does register the nonstandard colors as purebred Miniature Schnauzers.
Nonstandard colors are allowed to participate in AKC sanctions events
except Conformation Showing.
AKC MINIATURE SCHNAUZERS COLORS

Registering Nonstandard Colors
The AKC requires two picture front view and side view along with your puppy's AKC registration paper work.
All Nonstandard colors need must have two picture full front and Side!
You need to address the envelope to the AKC.
AKC REGISTRATION COLOR CODES.
Salt & Pepper-167

Black & Silver-016

Black-007

White-199

Liver Tan-123

Liver Pepper-498

Wheat-224

Parti-038
Please Contact the AKC if you have any questions. They have more information if needed.

Black - AKC color code - 007
Solid Black are entirely Black with a Black undercoat, except they can have a small whit patch on the chest. Know pictures need for Black.
Salt And Pepper AKC color code is 167
Salt and Pepper comes in different shades.
Black and Silver AKC color code 016
The Black and Silver generally follows the same pattern as the Salt and Pepper. The entire Salt and Pepper must be black. The black color in top coat of the black and silver is a true rich color with black under coat. The striped portion is free from any fading or brown tinge and should be dark. You don't need to send pictures when registering the standard colors.

Black

---
Liver Pepper

---
Black Parti

---
Liver or Chocolate

---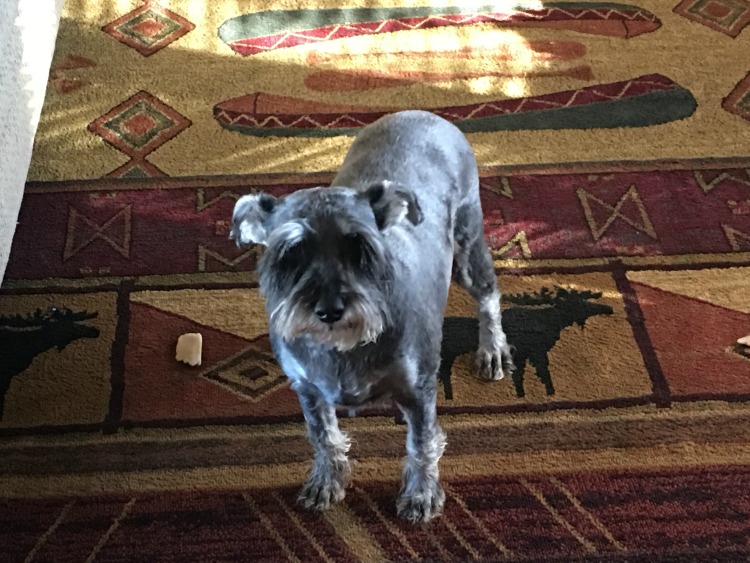 Salt and Pepper

---
Black and Silver

---
Liver/Tan

Liver

---
AKC MINIATURE SCHNAUZERS COLORS

Schnauzer Breeders

Email jwyoschnauzers@gmail.com or call 307-247-2913