Miniature Schnauzer Moms
These are our beautiful Miniature Schnauzer Moms! We have some amazing pedigrees, but we will be taking them off our website for the safety of the dog and our business. We do have them available to our buyers.
We have Hand selected our beautiful Miniature -toy Schnauzer Moms carefully from our own puppies to insure the health, confirmation and personality's! All our breeding dogs are hand raised by us!
It's very important that we pass on good health to our puppies! 

We are dedicated to bringing the best Puppies possible to our customers!
We love what we do!
We limit our quantity to assure quality!

Miniature Schnauzer Moms
 Therapy/Companion
Puppies
AKC Miniature Schnauzer Breeder
Our Mommies are amazing
Meet Sabrina she is one of our new Mommies.
She weighs 8.7 pounds; Sabrina is black and silver parti.
Sabrina has a mega coat and one blue eye!
Sabrina is very energetic, lots of personality, what's not to love about this girl, very loving but also very independent!
Sabrina is AKC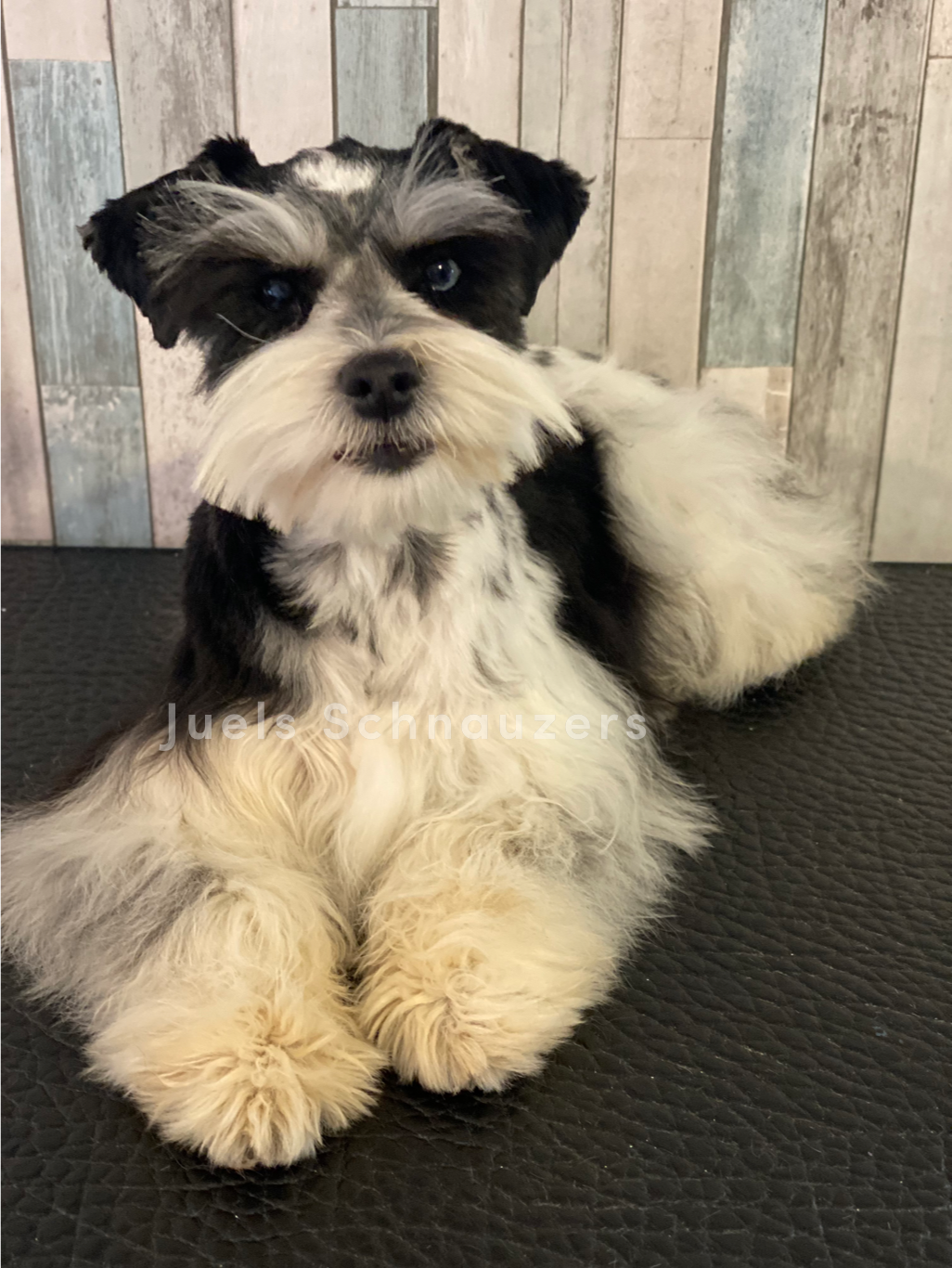 ---
---
Meet Lucy she is one of our Mommies
Lucy is liver and tan phantom parti
Lucy has a mega coat; she weighs 9.8 pounds.
Lucy is the sweetest girl and loves everyone that will pick her up to snuggle!! She is in the middle of the pack!
Lucy is AKC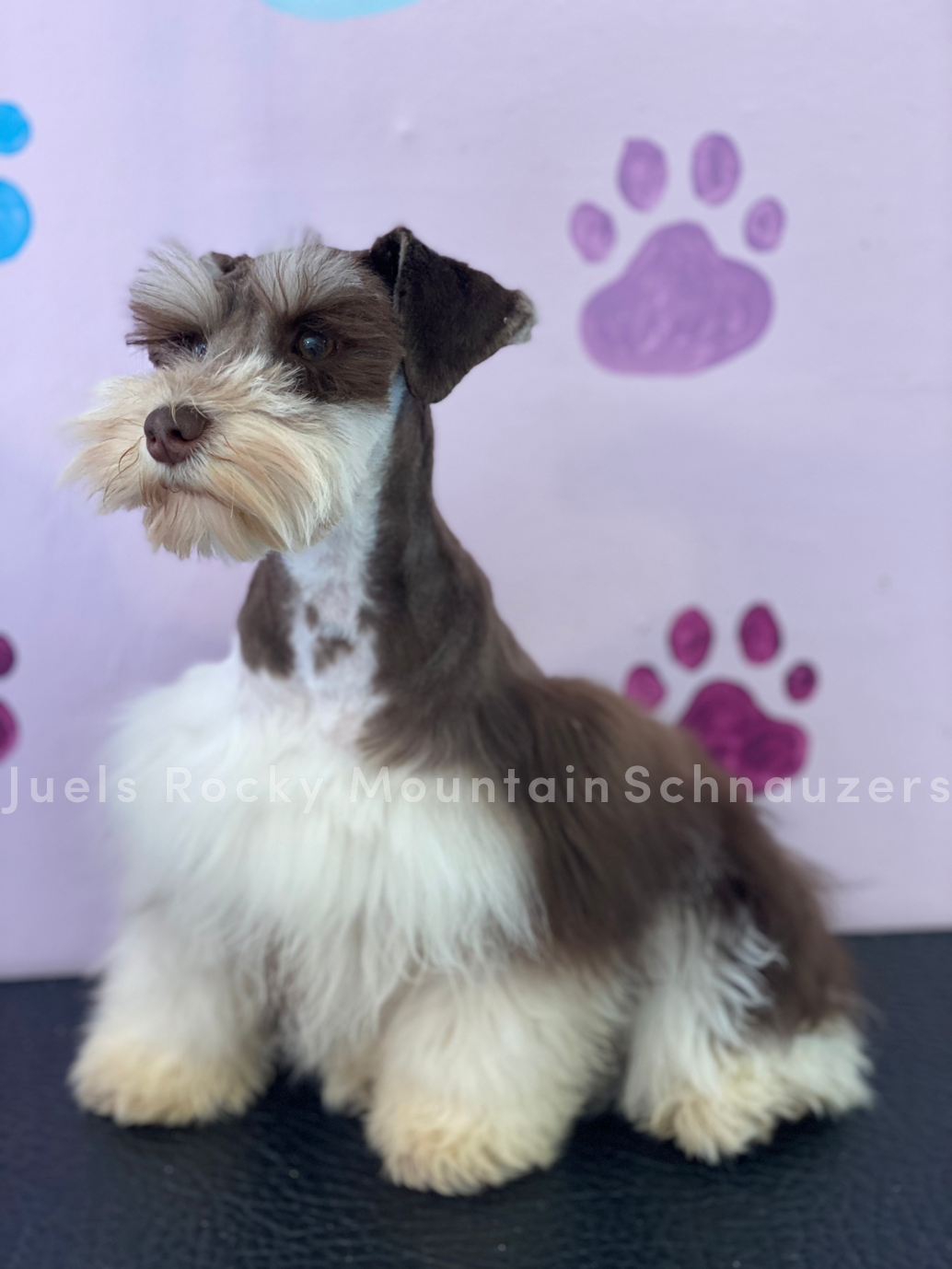 We are so excited to add Lucy to our program!
---
---
Meet Rebel She is one of our Mommies!
Rebel is liver and tan parti, she weighs 14.2 pounds.
Rebel has a mega coat.
Rebel is very outgoing, she very curious about everything and definitely had a love for life! Rebel is loves to snuggle and is very vocal. what a sweet girl.
Rebel is AKC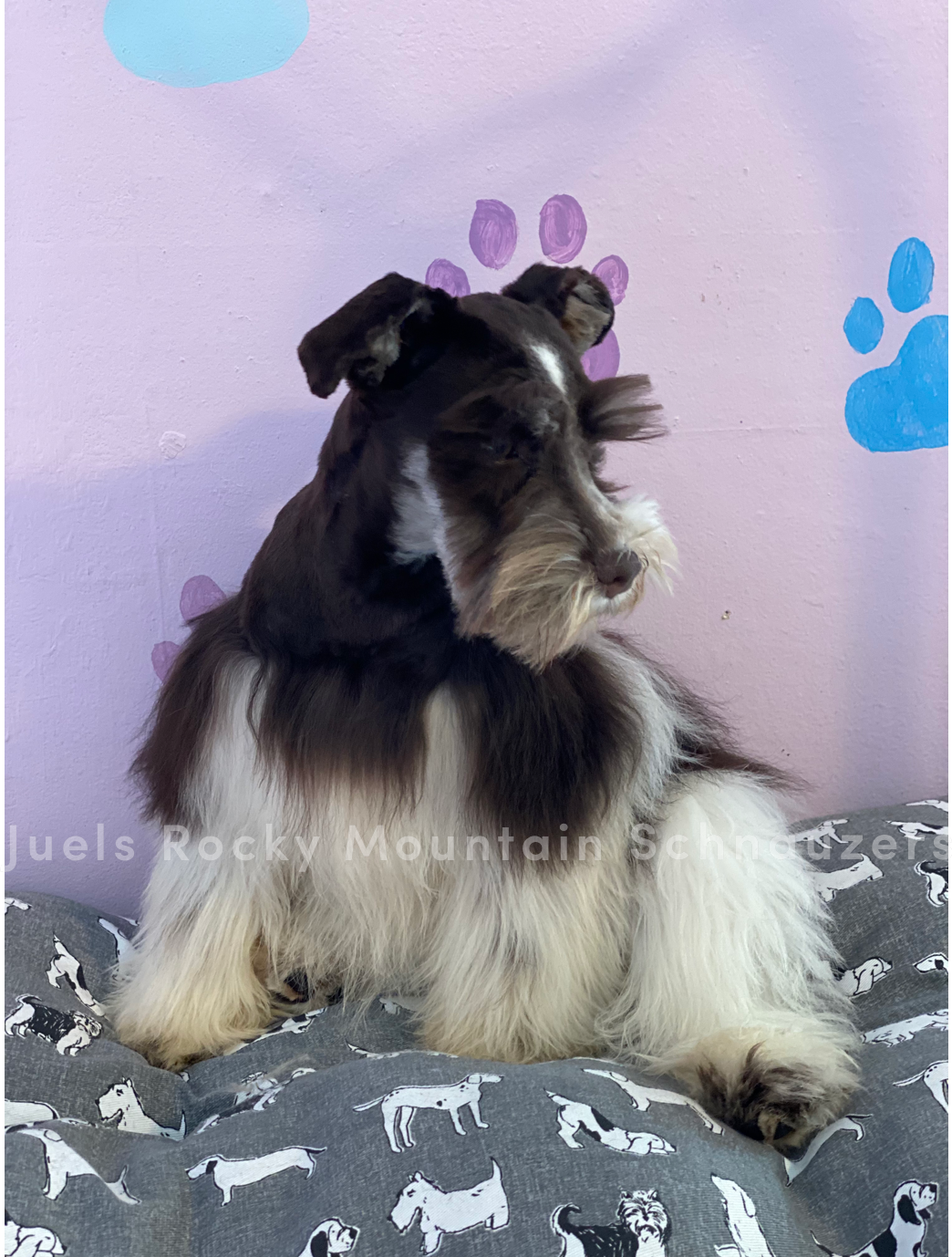 This girl is going to have some amazing puppies!!
---
---
Meet Vella she is one of our Mommies!
Vella is salt and pepper, she weighs 12.8 pounds.
Vella has the softest mega coat.
Vella is a little shy at times, she's very sweet and would snuggle all day long if you wanted too! 
Vella is AKC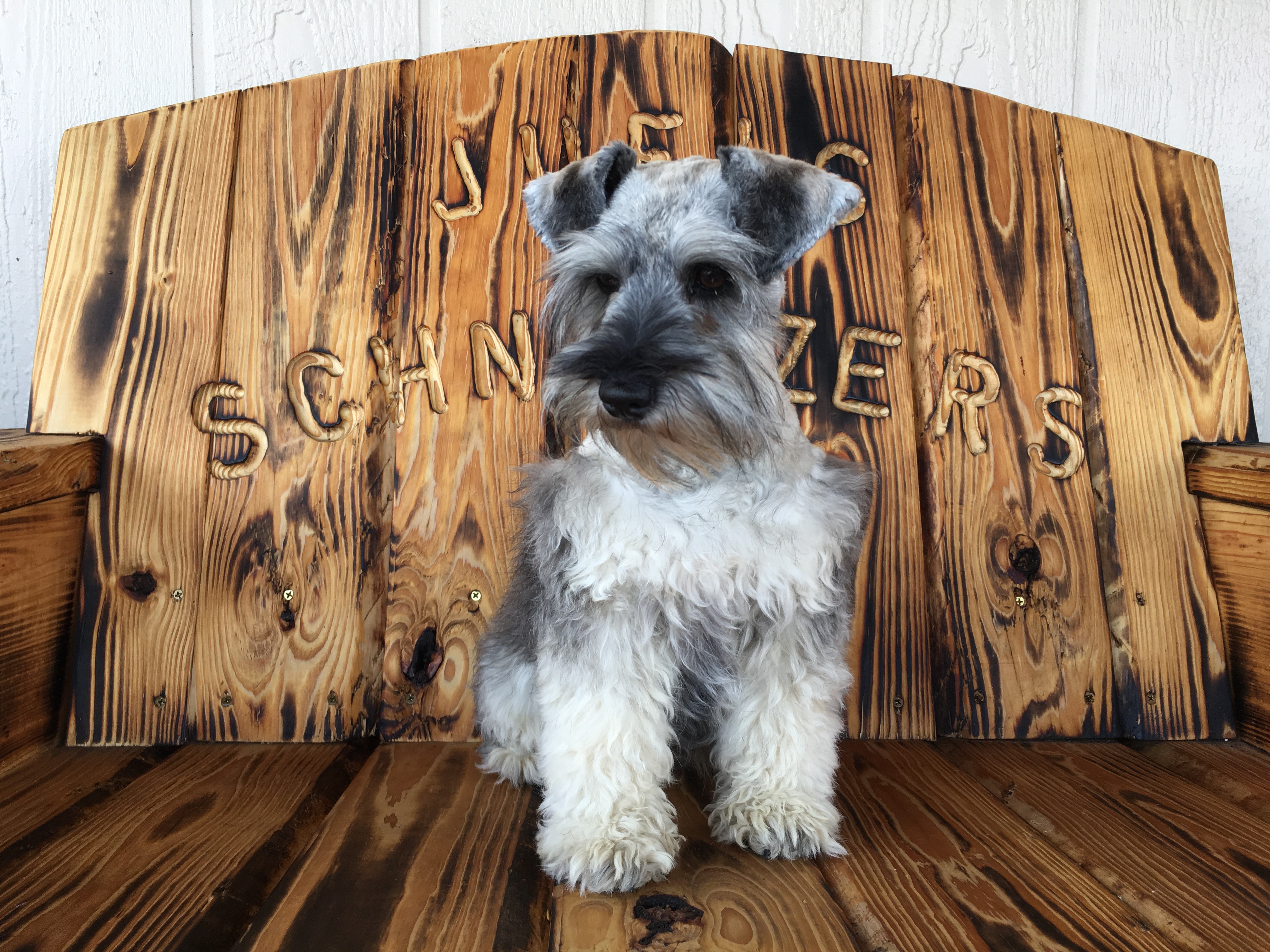 Vella has produced some beautiful puppies!
---
---
Meet Daphne
she is one of our amazing Mom's.
Daphne is salt and pepper parti, she weighs 15 pounds.
Daphne has a very thick mega coat.
Daphne is the sweetest girl ever, very easy going and is a very happy girl in any situation! Daphne has the most amazing blue eyes!!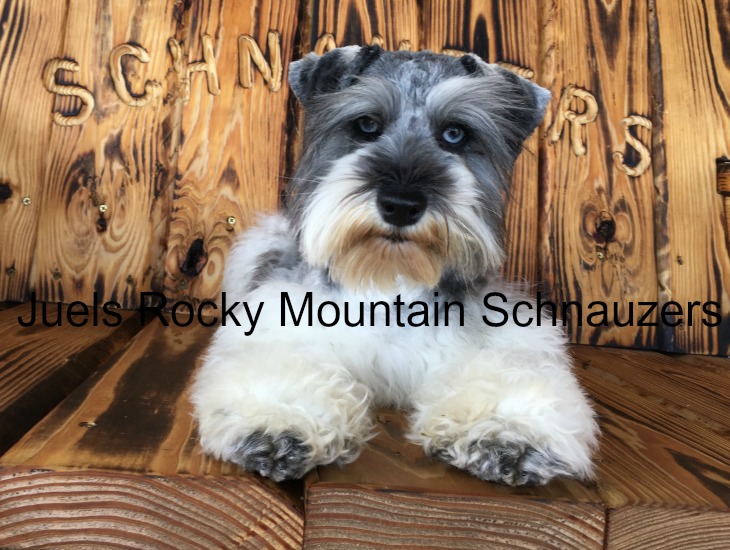 Daphne's puppies are stunning!!
---
---
Meet Rarity
Rarity is black parti, she weighs 11.5 pounds.
Rarity has a beautiful mega coat.
Rarity is so dang sweet; we love her calm personality and her willingness to learn. Rarity has produced some adorable puppies!
Rarity has the darkest brown eyes!
---
---
Meet Aspen
Aspen is black and silver, with one blue eye, she weighs 10.1 pounds.
Aspen has a mega coat.
Aspen is a wonderful girl; she is a bit shy at times. Aspen is very lovable and has an easy-going personality, she is a snuggle bug! We couldn't ask for a sweeter girl.
Aspen loves taking walks!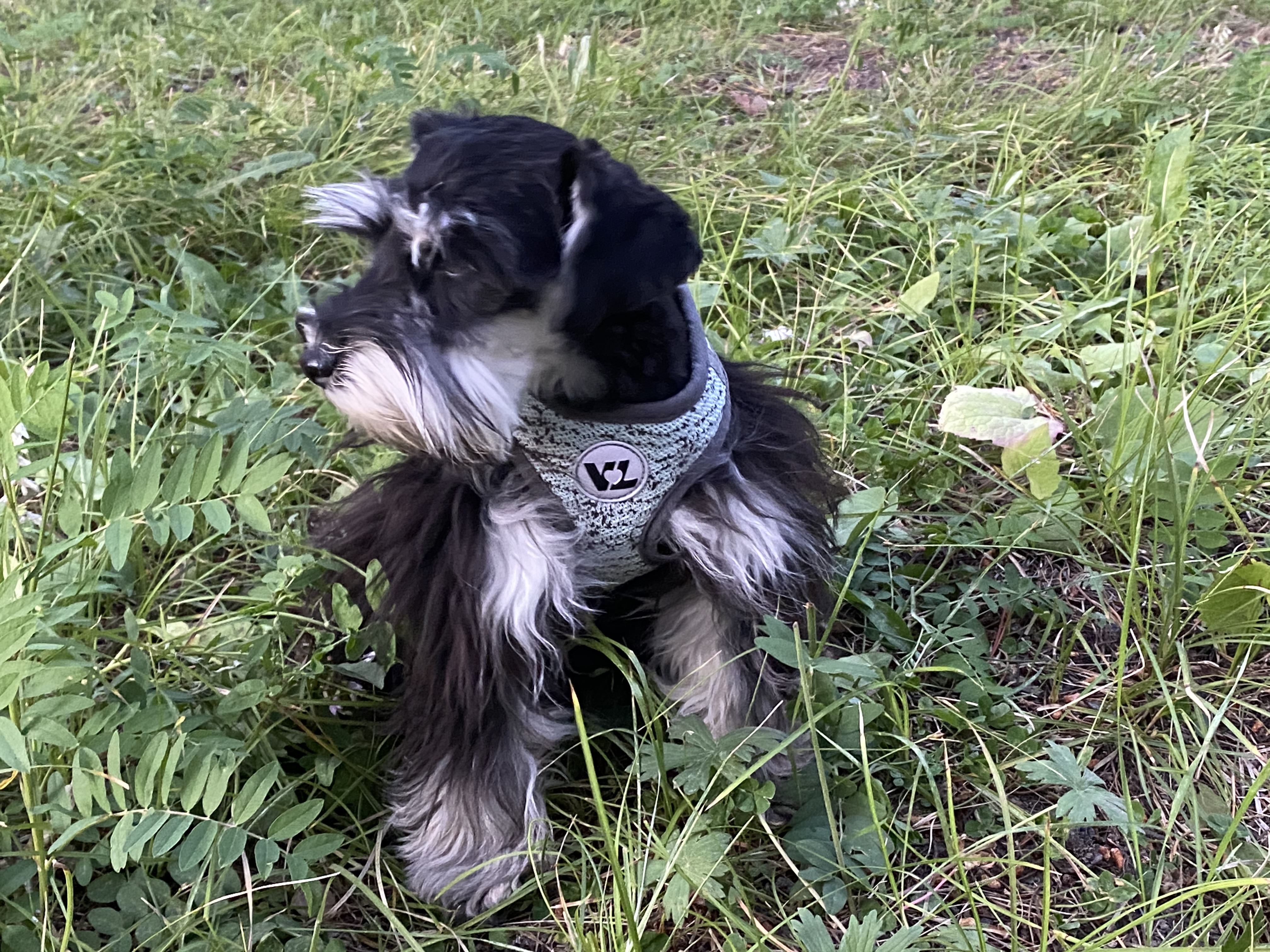 Aspen has some beautiful puppies!
---
---
Meet Peanut
Peanut is liver and tan, she weighs 10.3.
Peanut has a mega coat, super thick.
Peanut is just a sweetheart, loving to all. We love her caring heart for life, she will give up her toys to the other dogs and go get her a different one! Peanut love to hang out on you lap and snuggle!
Peanut is a wonderful girl!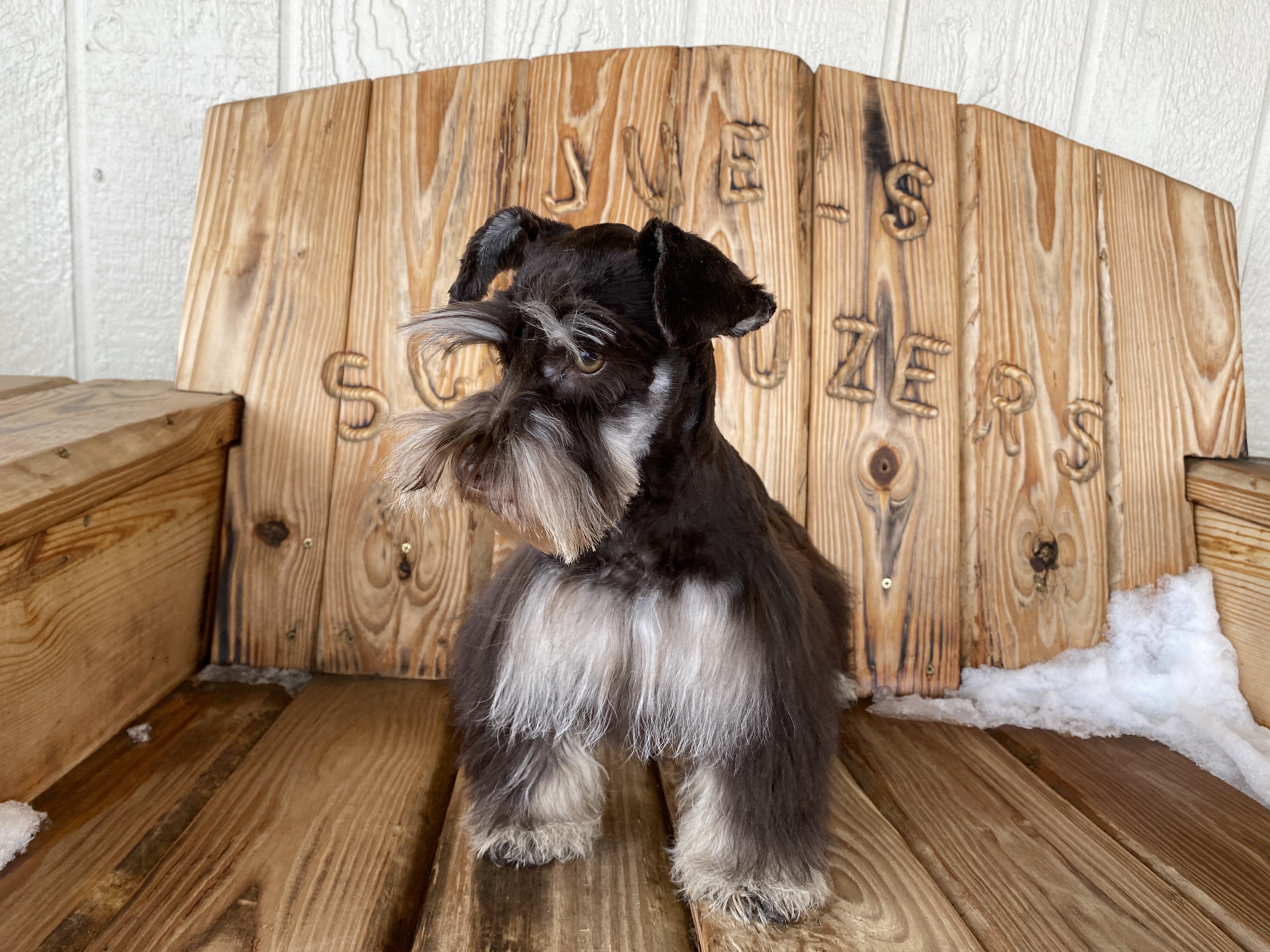 Peanut has only had one litter of puppies and they are adorable!
---
---
Meet Adah
Adah girl is cream parti, she weighs 14.2.
Adah has a mega coat, very soft.
Adah is a very smart girl; it was amazing how fast she learned her basic training! Her sweet personality is the best. Adah color is amazing! She loves to play with the other dog.
Adah has been a joy to raise from a puppy!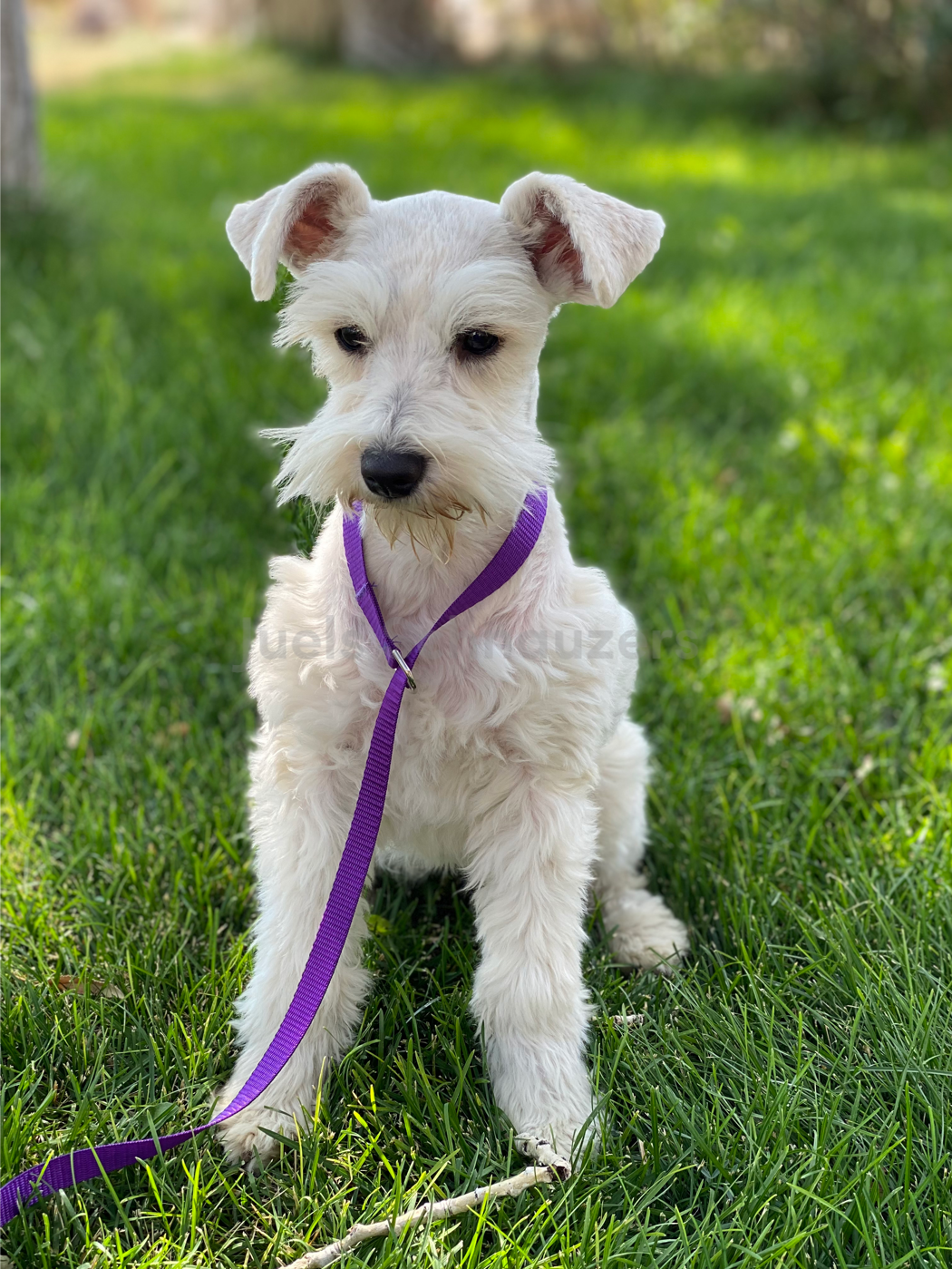 Adah has had one litter her puppy was very stunning! 
---
---
Meet Delilah (Lila)
Lila is black and silver, she weighs 13.2 pounds.
Lila has a mega -non faded.
This girl is one of Willow and Titus puppies I keep back.
Lila is a sweet girl; we love her calm personality like her mom, Lila is so calm you can do almost anything with her, and nothing gets her excided! We couldn't ask for a better girl to have in our breeding program.
Lila is AKC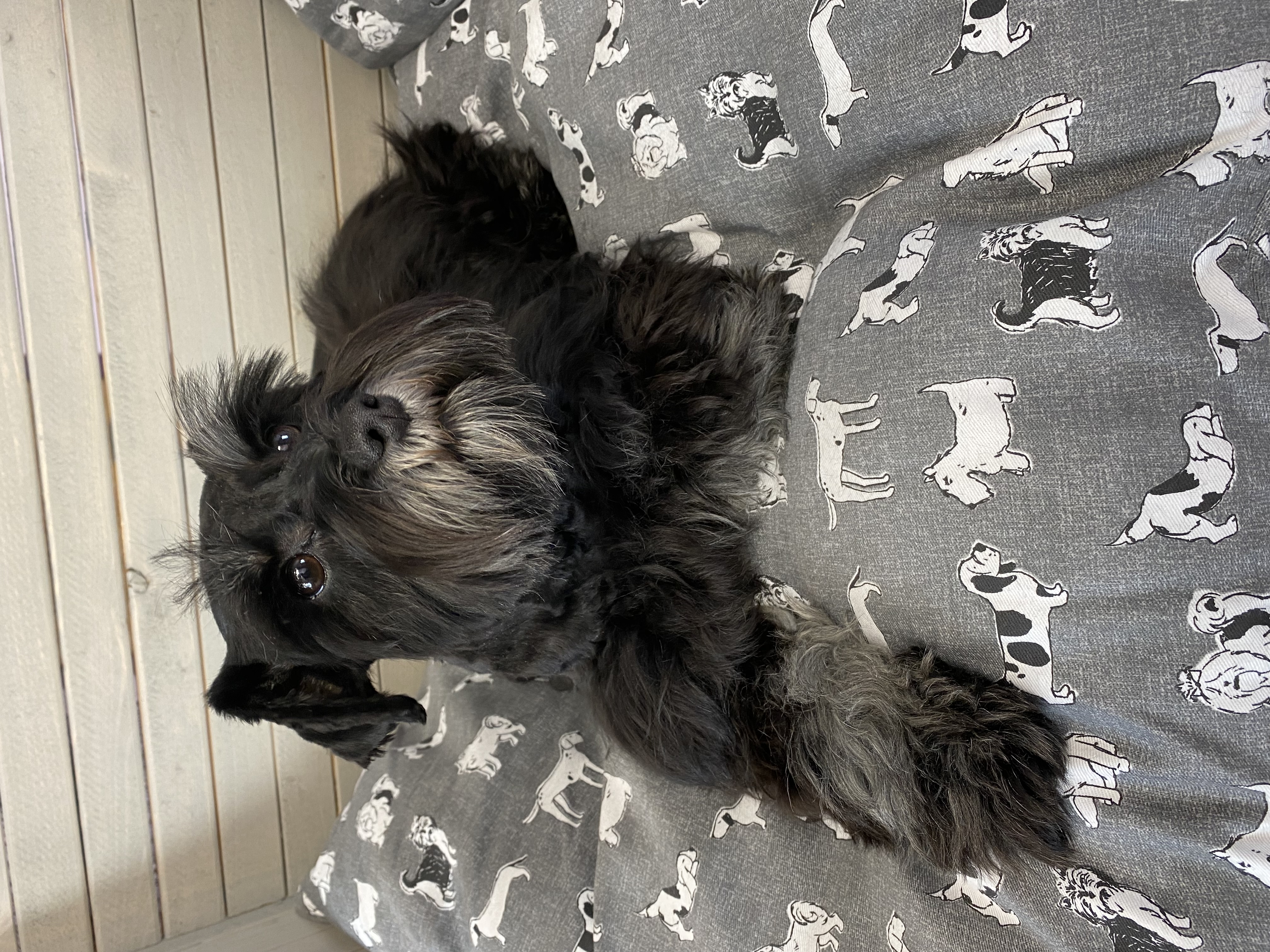 Lila has had her first litter of puppies their cuties!
---
---
Meet Eve
Eve is liver pepper parti with a red tint.
Eve weighs 12.3 pounds; she has a mega coat.
Eve is a beautiful girl; she has the best personality. Eve is very playful and loves to snuggle! She has the biggest brown eye that melt your heart!1
Eve is AKC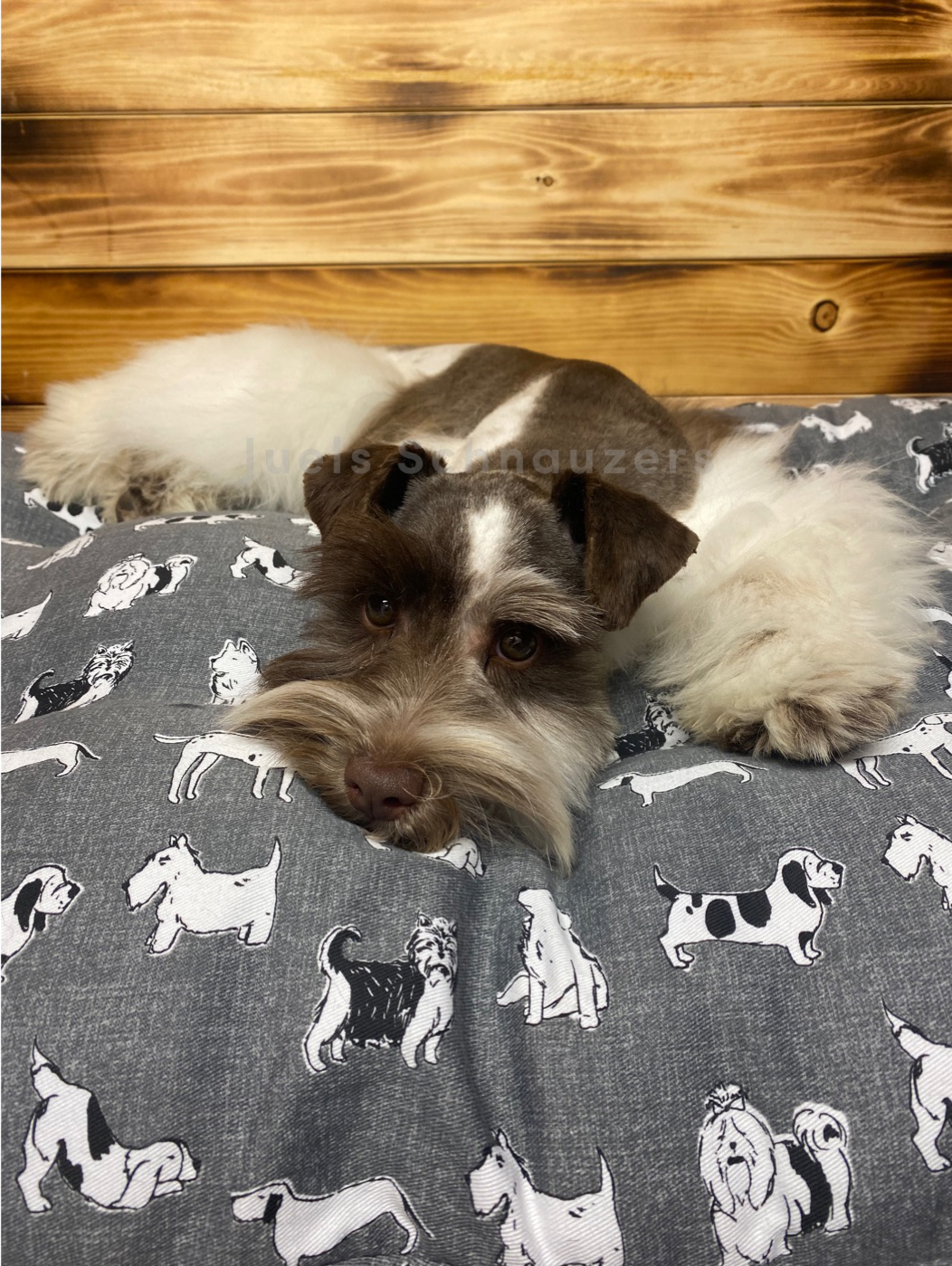 ---
---
Meet Laverne
Laverne is Black and Silver, she weighs 12.5 pounds.
Laverne has a mega coat.
What a beautiful girl, and the personality to match! Laverne loves to play with her toy and loves the other dogs. Laverne is wonderful with everyone, especially when they pick her up and she gets some loves!
Laverne is AKC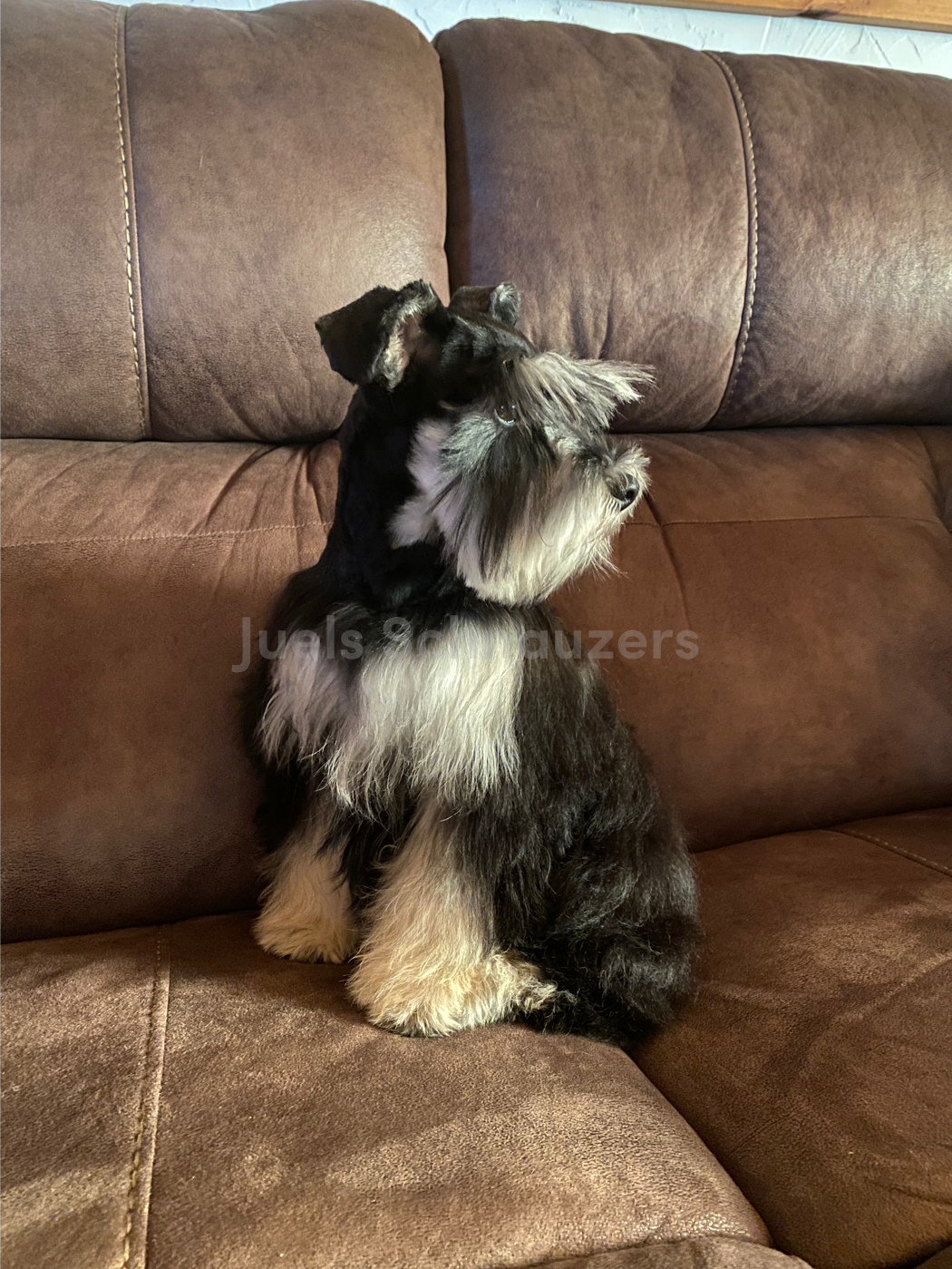 ---
---
Meet Cheri
Cheri is Black and Silver, she weighs 12.3 pounds
Cheri has a mega coat
Cheri is very calm but a bit she until she gets to know you. Cheri is a lover and a smuggler; she will stand in front of you just to get your attention so you will give her some snuggles!
Cheri is AKC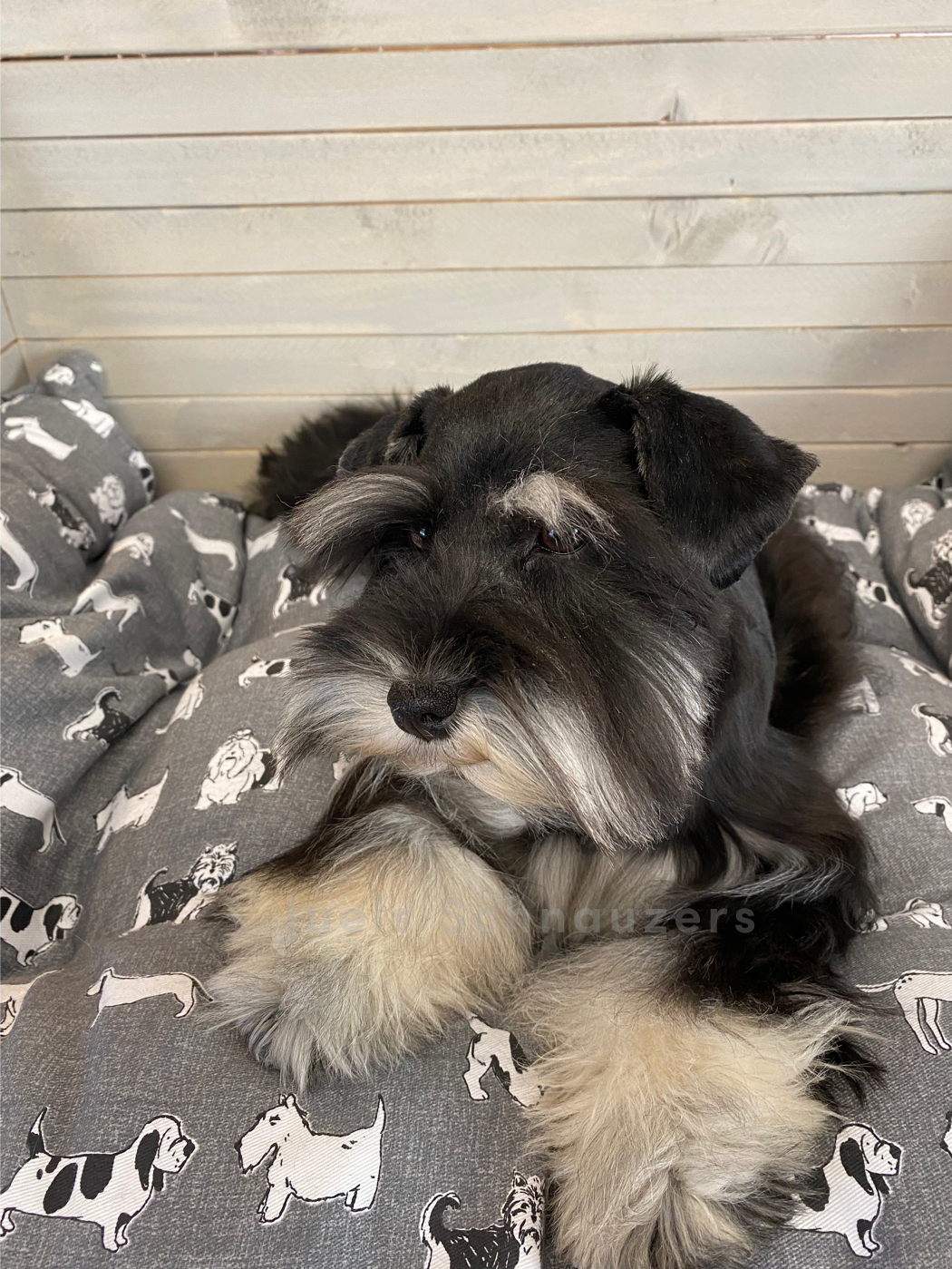 Cheri is expecting her first litter in May, we can't wait!
---
Meet Blue Bell, we call her Bell.
Bell is blue merle, she weighs 7.9 pound
she has a mega coat, very beautiful girl
Bell has a very calm and sweet personality, we love this little lady very much, she is as a sweet as could be!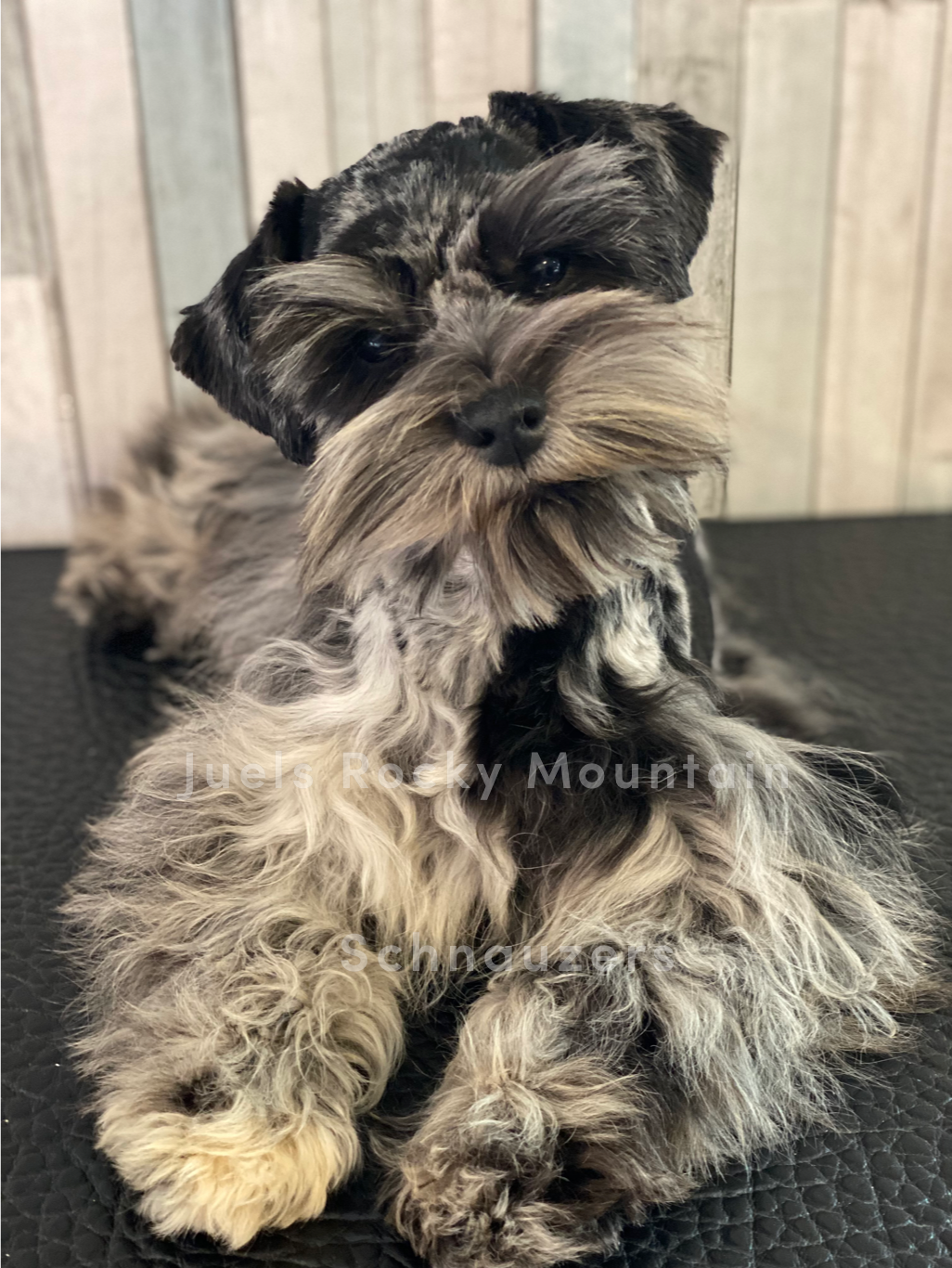 Schnauzer Moms
Schnauzer puppies Health 
All our dog are health checked yearly after they have had all their puppy vaccinations to insure their health!

Our Puppies are special
Our puppies come socialized. Handled everyday loved and played with. We want our puppies to leave our home well socialized to the world around them. It's important to us that the puppies have an easy transition from us to you and your home to become a forever companion.
Don't hesitate to welcome one of our beautiful miniature babies into your life, you won't regret it!
We take pride in our puppies-dogs and guarantee the best health possible!
All of our puppies come with a heath check from our certified veterinarian.
All puppies-dogs come with their updated vaccinations and dewormed.
Tails docked no later than 3 days after born!
We also have a care package and care information that goes home with each puppy!!
We handle our puppies ever day it makes them healthier than puppies left by their self in kennels all day!! :/
We don't recommend special dog foods and or vitamins to get our guarantee!
Read more about our guarantee on my health guarantee page!
Miniature Schnauzer Breeders
If you have any question on my moms, please feel free to ask.
jwyoschnauzers@gmail.com
307-247-2913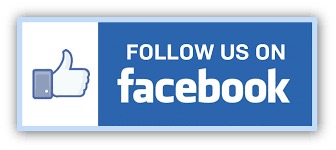 Juel Benson All Rights Reserved Copyright 2015-2023