Miniature Schnauzer Puppies Available
Miniature Schnauzer Puppies Available

Please come in and take a look at these beautiful babies!

Miniature, Miniature Toy, and Miniature Teacup Schnauzer 




Puppies for sale




Miniature Schnauzer Puppies Available




For sale




Therapy/Companion



---
Shy And Poppy's Puppies have all been sold
We have no puppies available at this time!

sold

Sold

Sold
---
Deposit list: on our next upcoming liters.

Nancy Irigaray (Female) Deposit
Connie Kenden (Female) Deposit 
Sara Svard (Male or Female) Deposit
Cathy Llewelyn (Female) deposit pending
Thank you for your Deposits on our next upcoming liters!
---
Parent of our upcoming puppies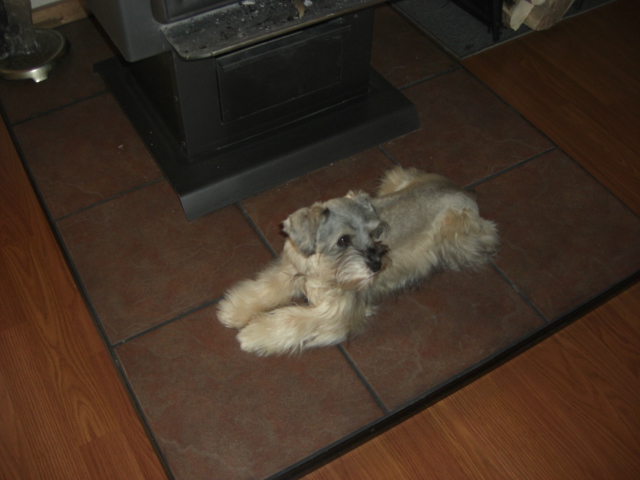 ---
Hand delivered with love!

---
Miniature Schnauzer Puppies Available
Schnauzer Puppies Payment and Deposits Information

Miniature, Toy and Teacup Schnauzer Puppies Available

Juels Rocky Mountain Schnauzers

---
Schnauzer Puppies

We take pride in our puppies-dogs and guarantee the best health possible! All of our puppies come with a heath check from our certified veterinarian.
All puppies-dogs come with their updated vaccinations and de-wormed. Tails docked no later then 5 days after born!
We don't do ears!

We also have a care package and care information that goes home with each puppy !! All the puppies can be registered with the AKC
We recommend all puppies be registered with the AKC. 

---
Schnauzer Breeders
What to expect when you receive your schnauzer puppy
Tails docked

Dew clews removed

Bath, groomed and nails cliped.

First haircut

 All age appropriate vaccinations and de-worming 

AKC pre registration papers



---
Puppies come with. 
Current vaccinations and deworming.

1 pound of Royal Canin puppy food recommended by my veterinarian! toy, puppy treats, favorite blanket, puppy shampoo and puppy collar.
Puppy schedule and information booklet on health and some training tips!

---
Miniature Schnauzer information
You also don't have to have your puppies or dog AKC registered for our guarantee! 
We do use Royal Canin here at our kennel recommended by our veterinarian and have had great Health in our schnauzers and beautiful coats!! We also give our dogs a daily Vitamin that was recommended by our veterinarian. We use ( Only Natural Ultimate Daily Vitamin Bites Complete Wellness Formula) (Veterinarian Formulated) Support for Joints, Skin & Coat, Digestive Health and Vitality. We want what's best for your puppy or dog please consult with your veterinarian before making these decisions. Please read the fine print on the bottom of a breeders contract!
---
 Schnauzer breeders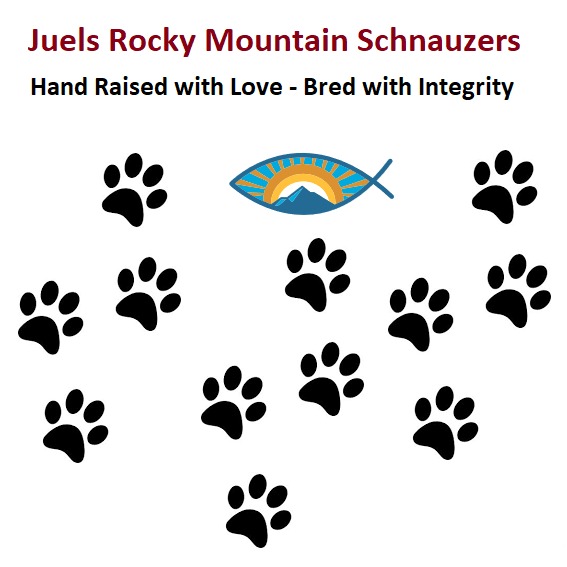 Please contact me for more information
Juels Rocky Mountain schnauzers
Thanks you Juel Benson
307-247-2913
Location Casper, Wyoming.

jwyoschnauzers@gmail.com
Juel Benson All Rights Reserved Copyright 2008 - 2018
---