Miniature Schnauzer history
Learn about
Miniature Schnauzer history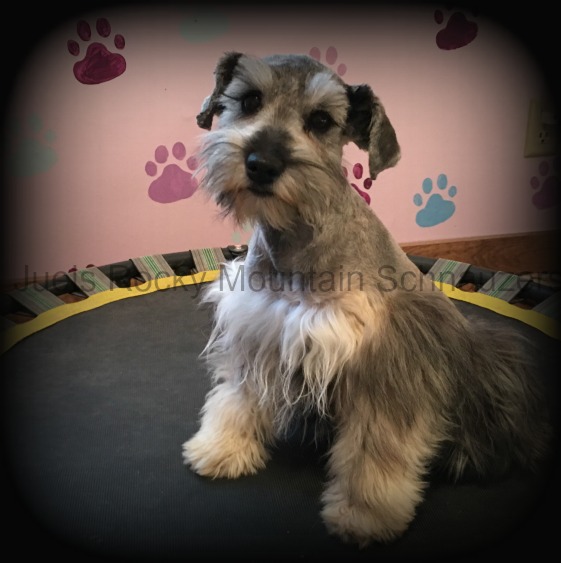 The standard schnauzer is a medium sized dog who inspired early breeders to develop two more breeds who look just like him---the miniature schnauzer and the giant schnauzer!
It's no wonder that breeders wanted to duplicate this dog in different sizes for different needs.
The standard schnauzer is not only handsome appearance and also known for their guarding abilities and devotion to their family's.
They are also described as the dog with the human brain.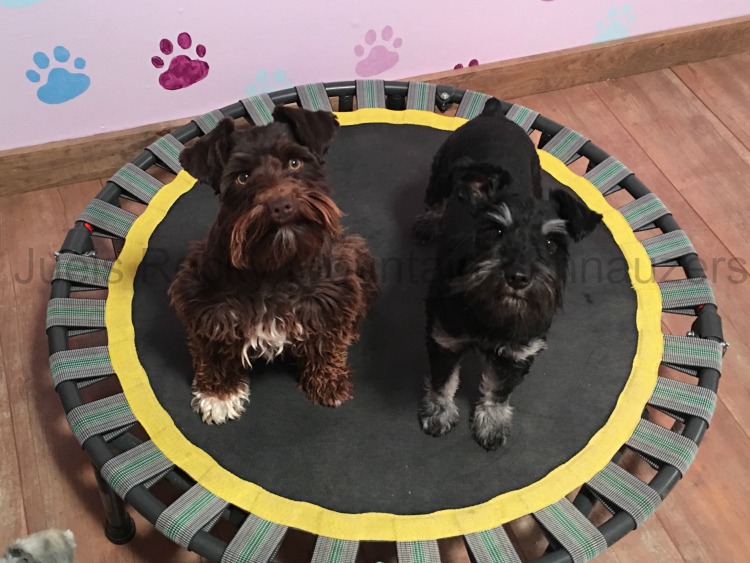 The schnauzer has a long history in his homeland of Germany. Based on paintings by Renaissance artists Rembrandt and Albrecht Durer, as well as tapestry created in 1501 by Lucas Cranach the Elder. it's evident dogs of this type have existed for several centuries.

schnauzers were used to guard farm families and livestock, herds and cattle and sheep, get rid of vermin, and to protect the owners as they traveled to market.

Miniature Schnauzer History
German breeders took an interest in standardizing this breed in the mid 1800s. At that time, crosses were made with the gray Wolf spitz and black German Poodles to produce the distinctive texture and color of the breed's hair. At around the same time, Standard Schnauzers were crossed with other breeds to develop first the Miniature Schnauzer and later the giant schnauzer.

In their early years and until the late 1800s, Standard Schnauzers were called Wirehaired pinschers. They were first exhibited at the third German International Show in Hanover in 1879, and the first-prize winner was a dog named Schnauzer, A breed standard was written in 1880 and the first specialty show was held at Stuttgart in 1890 with entry of 93 dogs.

By 1900 the breed was becoming known as the schnauzer, thought to be a reference to the breed's unique muzzle (for which the German word is schnauzer). Which sports a beard and mustache, and to the first winner in the dog show ring. The schnauzer Klub was formed in Munich in 1907

During World War 1, the dogs were used to carry dispatches and aid red cross workers. They were also used in Germany for police work.

Records indicate that some Standard Schnauzers were brought to the U.S. in the early 1900s by families who immigrated here, and by world travelers who fell in love with the breed in Germany. The breed wasn't imported in great numbers., however, until after World War 1.

The Schnauzer club of America was formed in 1925. In 1933, the club split to form the Standard Schnauzer club of America (SSCA) and the American Miniature Schnauzer Club

At first the breed was classified as a terrier in the U.S. which in how the Miniature Schnauzer continues to be organized, But Germans always regard the Schnauzer as a working dog.
So, in 1945, the A.K.C. reclassified the Standard Schnauzer as a working group.
Today the Standard Schnauzer ranks 99th among the 155 breeds and varieties recognized by the A.K.C.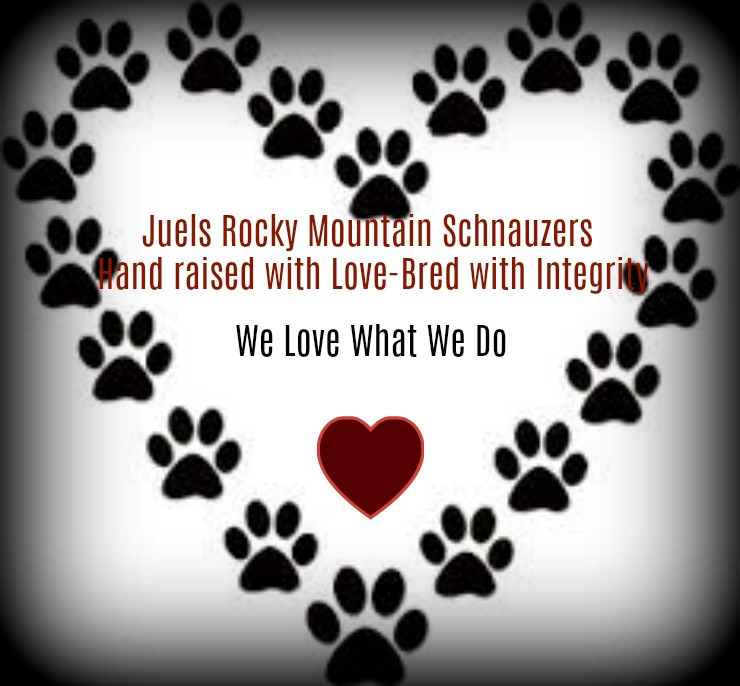 Miniature Schnauzer breeders of Wyoming
Juel Benson All Rights Reserved Copyright 2023