Miniature Schnauzer Daphne
Meet Daphne
Miniature Schnauzer Daphne 
Daphne is one of our girls in our breeding program. She has the most beautiful blue eyes, her eyes are captivating !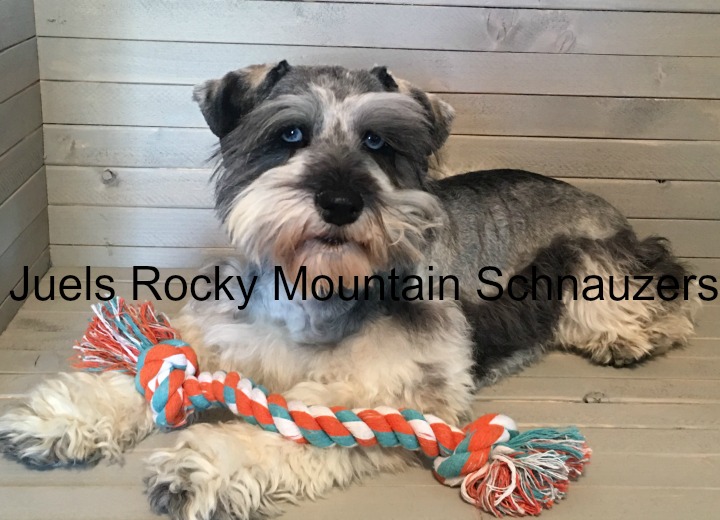 Miniature Schnauzer Daphne
Daphne is a beautiful Salt and Pepper Parti her coat coloring is absolutely beautiful. She weighs 12.6 lbs .
Daphne is AKC registered. She has awesome blue eyes, everyone who see's her falls in love with her.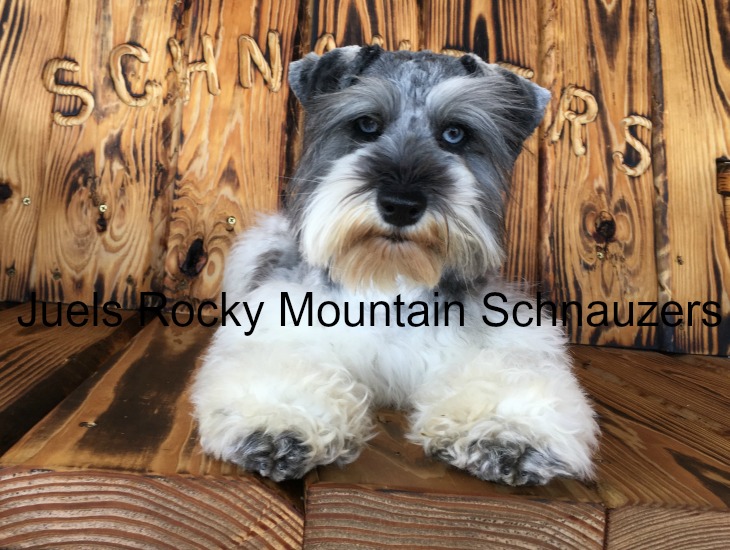 Daphne's personality is the best of the best, she is outgoing but also very sweet and loving, She is dynamic in everyway. Daphne loves your attention and loves to be the center of it! Daphne adores children and loves her cuddle time. She is our vocal girl like Eleanor she love to talk! Daphne has a good food drive and boy does she like treats. She is very comfortable in her self and nothing seem to bother her much! Daphne has a look about her that is stunning!
AKC Miniature Schnauzer Breeder
Playtime is Daphne's favorite time of the day, she is very vibrant and full of love. She definitely loves her people! We have been obedient training Daphne she is a smart girl, easy to train. When she looks at you with her blue eyes it captures your heart right away!! Daphne loves her blanket she drags it around like a little child would, it cracks us up. Each puppy and dog have their own personality just like people!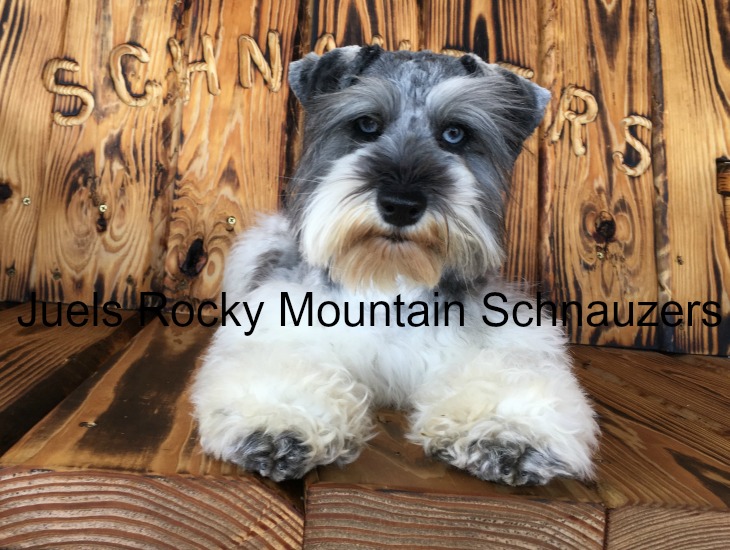 Our puppies are special
We take pride in our puppies we produce and guarantee the best health possible!
All of our puppies come with a heath checks from our certified veterinarian.
All puppies-dogs come with their updated vaccinations done by our licensed veterinarian and dewormed.
Tails docked no later then 3 days after born!
We also have a care package and care information that goes home with each puppy !!
 Our Schnauzers are bred in health, demeanor, trainability and conformation.

We handle our puppies ever day it makes them healthier, then puppies left by their self in crates all day!! :/

We don't recommend special dog foods and or vitamins to get our guarantee!
We do recommend Pro Plan puppy and adult dog foods! We feed Pro Plan here at our kennel and have beautiful coats and healthy puppies and adult dogs.
Read about our guarantee on our health guarantee page!

Our puppies come socialized. Handled everyday loved and played with. We want our puppies to leave our home well socialized to the world around them. It's important to us that the puppies have a easy transition from us to you and your home to become a forever companion.
Don't hesitate to welcome one of our beautiful miniature babies into your life, you won't regret it!
Puppies are a blessing!
We thrive to bring you the best puppies possible!
Please feel free to ask questions and to call anytime We don't require a puppy questionnaire!
We love having personal conversation with all our customers so we can get a personal feel for each and every person, so we can know what you are looking for in a sweet schnauzer puppy!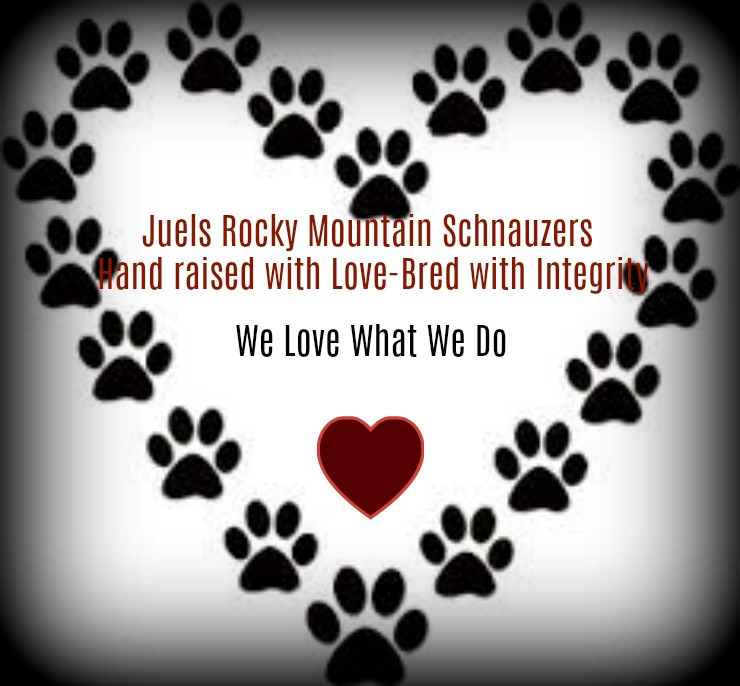 Juels Rocky Mountain Schnauzers
Please contact for more information
 307-247-2913
Miniature Schnauzer breeders
Juel Benson All Rights Reserved Copyright 2021