Miniature Schnauzer Rarity
Miniature Schnauzer Rarity
Meet Rarity she is one of our girls we are  using in our breeding program.
Rarity is a beautiful Black Parti, she weighs 9.7 pounds. she is a toy in size.
Rarity has a mega coat.
Rarity is AKC registered.
Rarity was born here at
Juels Rocky Mountain Schnauzers
Which means we also own her parents!
Miniature Schnauzer Rarity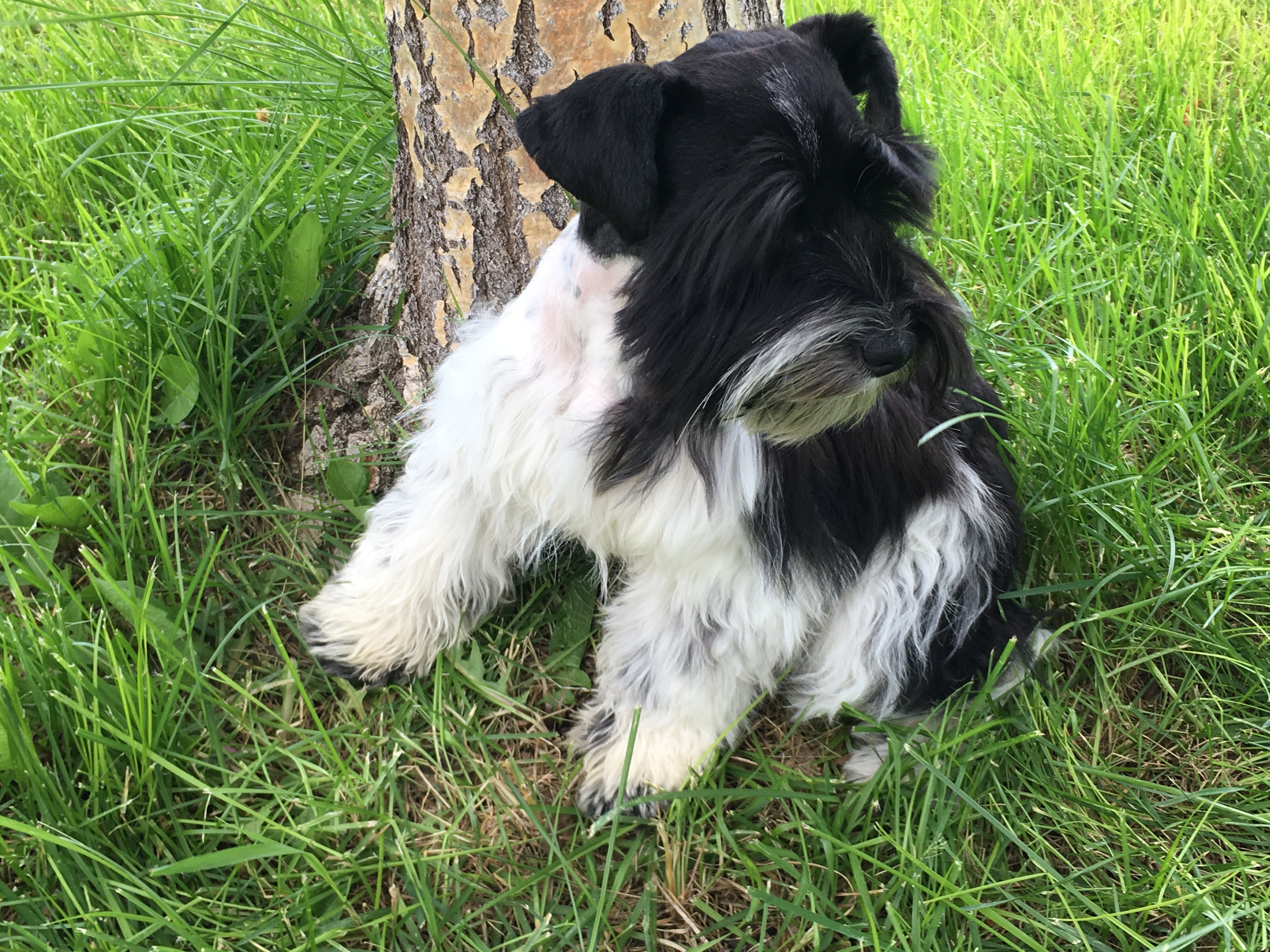 Rarity parents are Simon and Daphne, both very beautiful and remarkable schnauzers. 
All about Miniature Schnauzer Rarity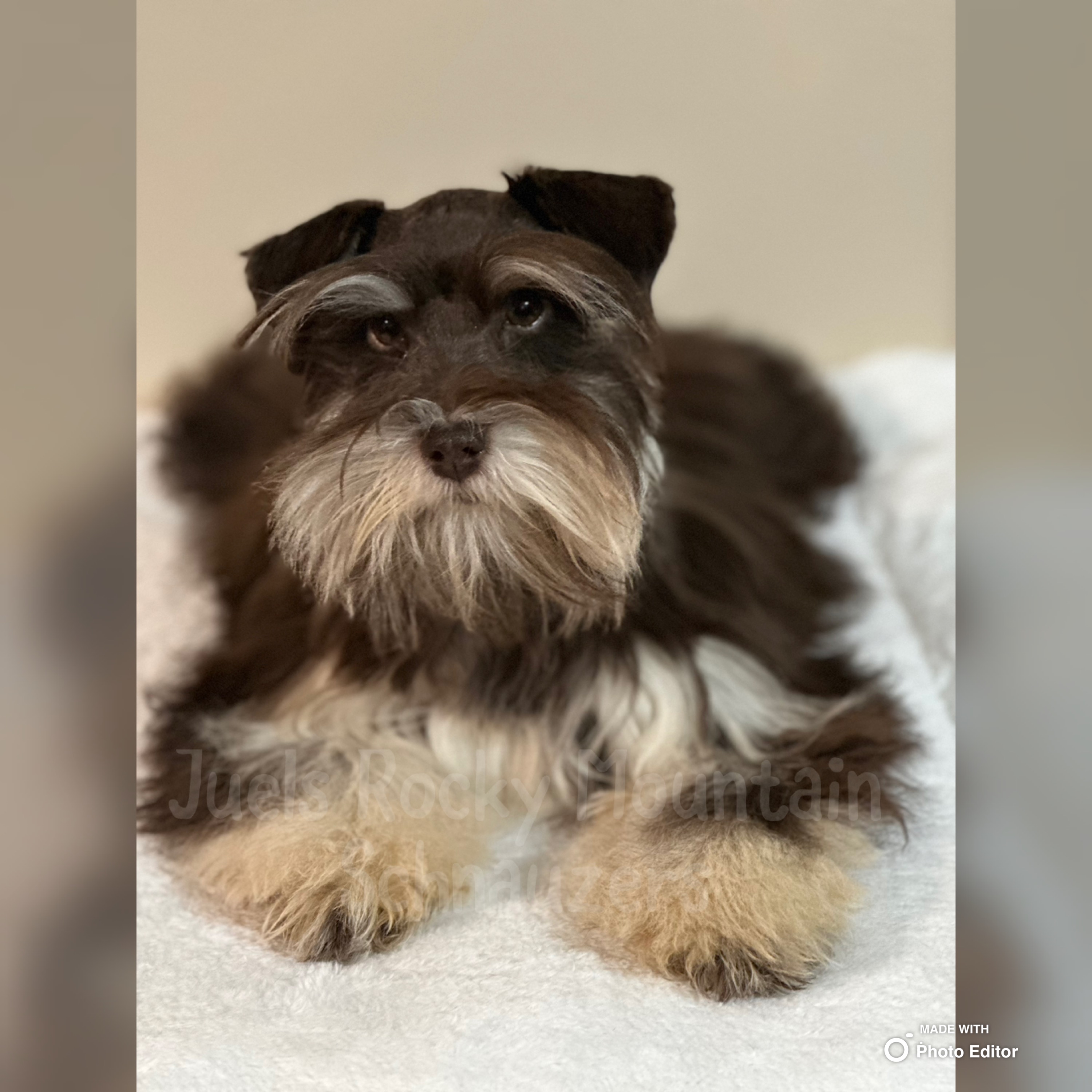 Rarity is our dream girl, she is so smart, We have started her on obedience training at 8 weeks of age, she is a fast learner and loves pleasing you. We have been training her to touch a bell to let us know she needs to go out to potty. Rarity had all her basic training at age 16 weeks! Rarity's personality is the best, she is always the first to want picked up for some love. We love to watch her run around the room, in and out back and forth, she has such a love for life, very eager to learn and loving.
Rarity continues to impress us with her willingness to do what ever we ask of her. She already has a special place in our hearts, with her sweetness.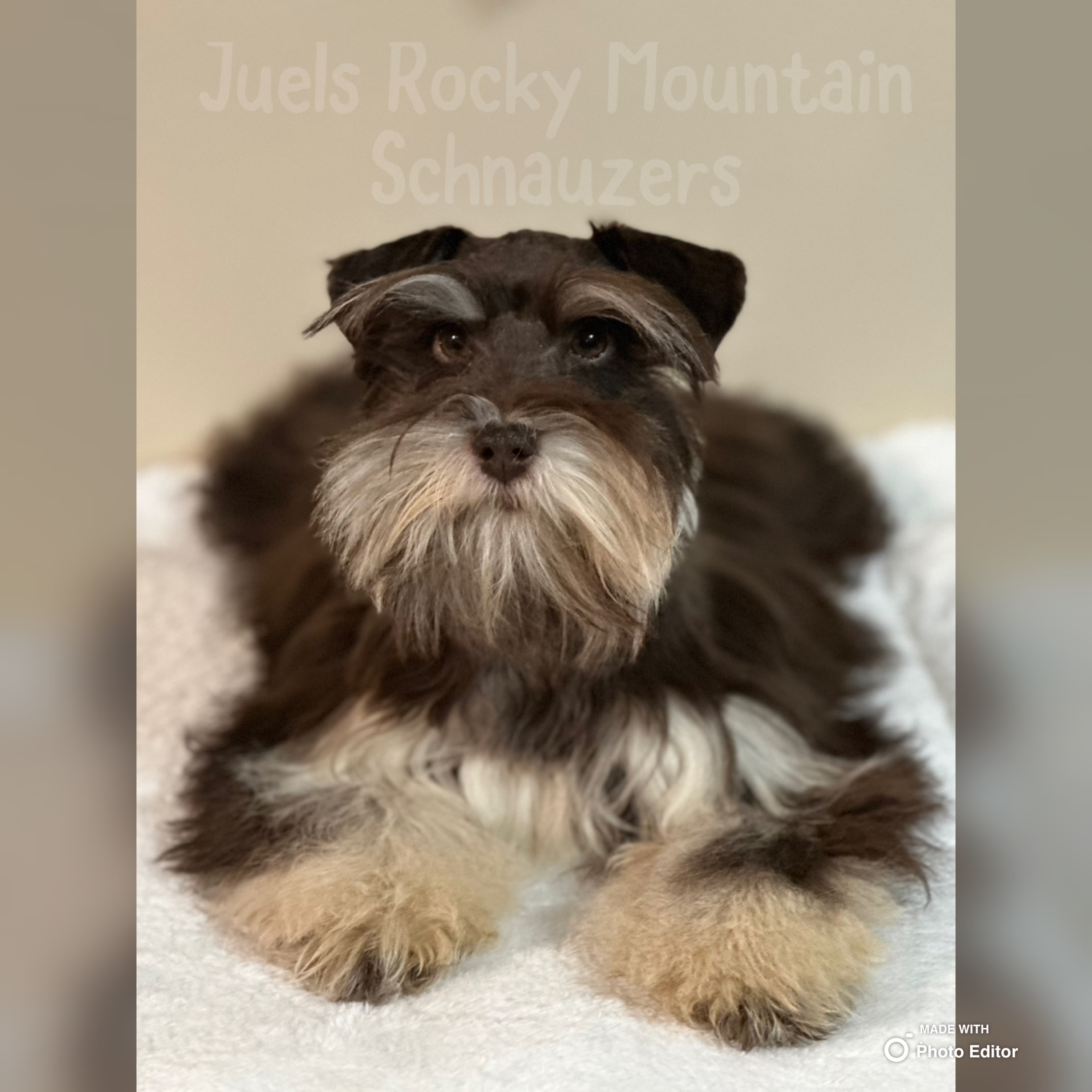 We take pride in our puppies-dogs and guarantee the best health possible!
All of our puppies come with a health checks from our certified veterinarian.
All puppies-dogs come with their updated vaccinations and dewormed done by our licensed veterinarian.
Tails docked no later then 3 days after born!
We also have a care package and care information that goes home with each puppy !!
 Our Schnauzers are bred in health, demeanor, trainability and conformation.
 We handle our puppies ever day it makes them healthier, then puppies left by their self in crates all day!

We don't recommend special dog foods and or vitamins to get our guarantee!
Read about our guarantee on our health guarantee page!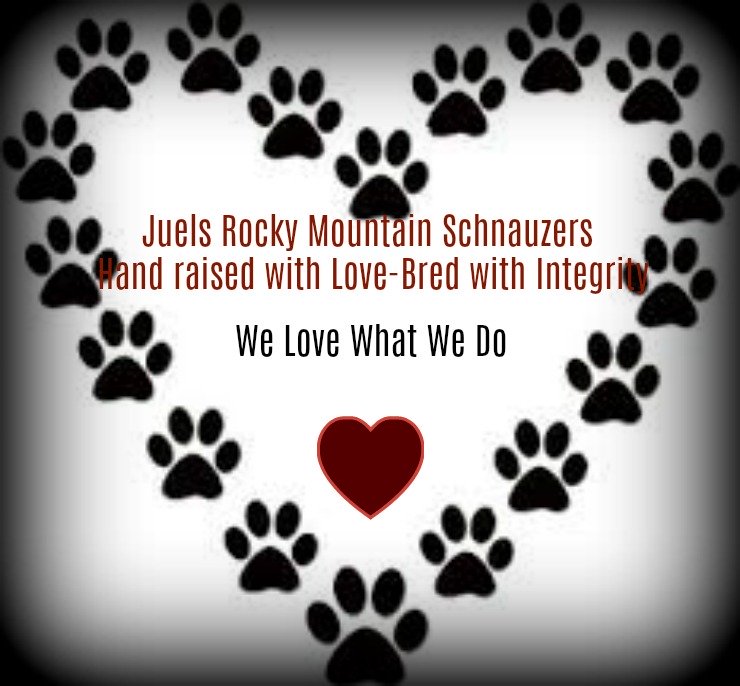 Please contact for more information
 307-247-2913
Miniature Schnauzer breeders
Juel Benson All Rights Reserved Copyright 2021