Miniature Schnauzer Shem
Miniature Schnauzers Shem
We are using Shem in our breeding program. Beautiful, Amazing boy!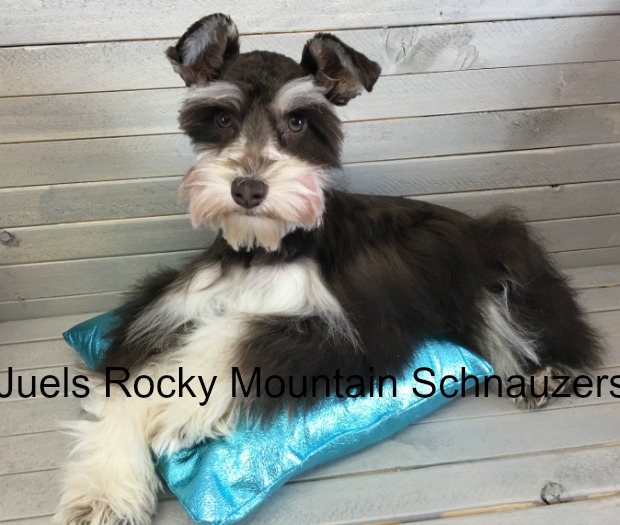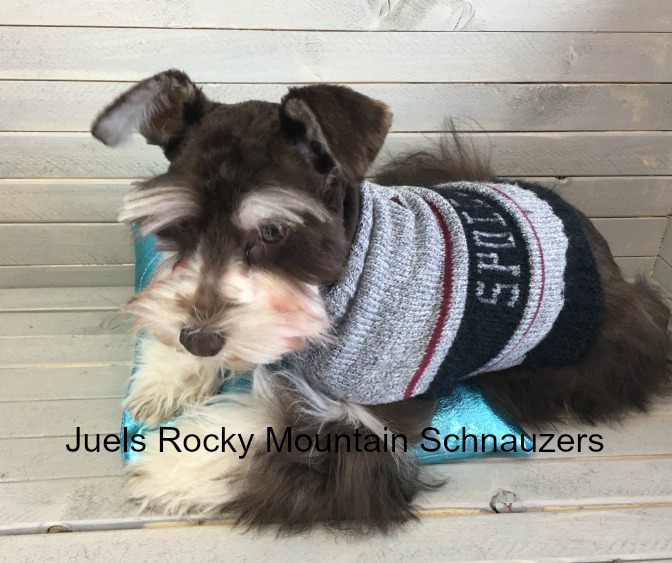 Shem is live and tan, very handsome boy, he has a mega coat, Shem weighs 6 pounds
Shem is so handsome, he love to make you laugh, by his goofiness, always trying to find a toy to play with, he likes to stick his nose in the toy box and sneak a toy out, when he thinks your not looking, cracks us up!! Shem's personality is the best you could ever ask for, he's loving and snuggly, playful and has a calmness about him, he does try and ignore you if he can get by with it! Shem is a joy to have around, just a good little boy!!
Miniature Schnauzer Shem
Our puppies come with a health check from our vet!!
All puppies-dogs come with their updated vaccinations and dewormed done by our licensed veterinarian. We don't give our own vaccinations, we feel it's important to have a licensed veterinarian give your puppies first vaccinations.
Tails docked no later then 3 days after born!
We also have a care package and care information that goes home with each puppy !!
 Our Schnauzers are bred in health, demeanor, trainability and conformation.

We handle our puppies ever day it makes them healthier then puppies left by their self in crates all day!! :/ A well socialized puppy makes a well balanced dog!

We don't recommend special dog foods and or vitamins to get our guarantee
We do recommend Royal Canin puppy-dog foods! 
Read about our guarantee on our health guarantee page!

Please contact for more information
 307-247-2913
Miniature Schnauzer breeders
Juel Benson All Rights Reserved Copyright 2020