Schnauzer Puppy 1
Woody is Sold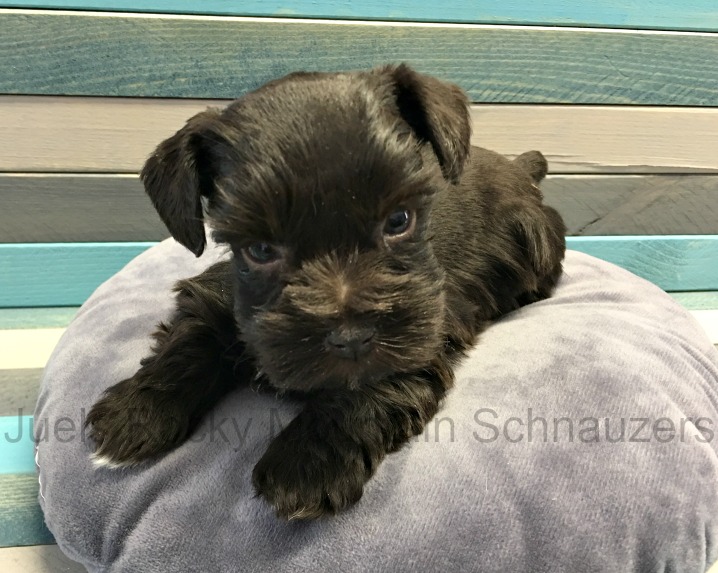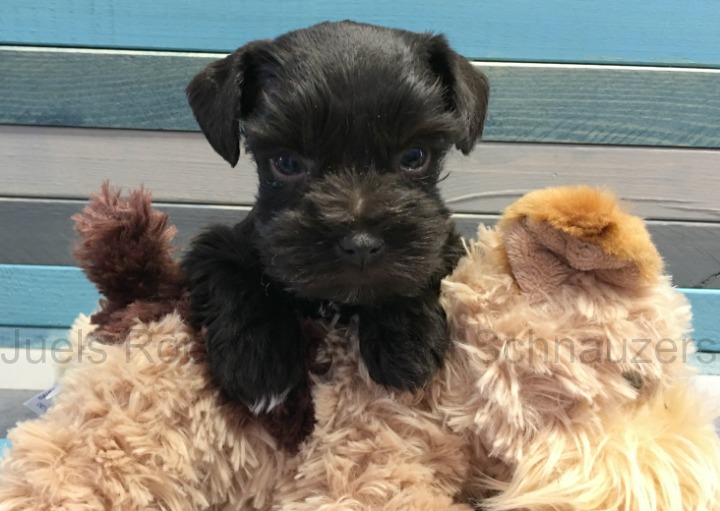 Deposit and Payment information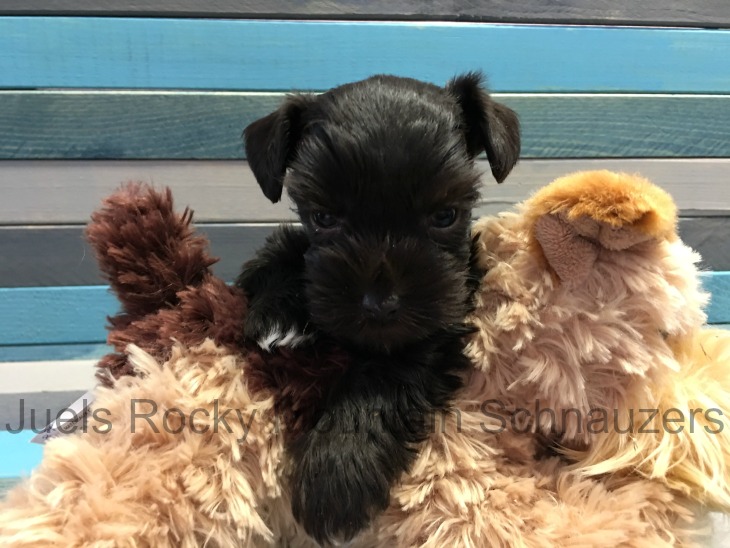 Woody is a sleepy head, he is liver-chocolate with white paws, he has a mega coat.
Woody's estimated size toy.
Woody is so funny he loves to play and run, even if it means falling down, he is a fun little guy and his chocolate color is stunning! Woody is loving life, with a cuteness like none other! We think he's going to have green eye's, time will tell! What a perfect little boy!
Woody will be ready for his forever home March 16, 2020
Woody will come socialized, We start handling our puppies at 10 day's old. We feel it's very important to have well balanced puppies, so it makes it easer on the puppy from us to you!! 
Woody's price $1650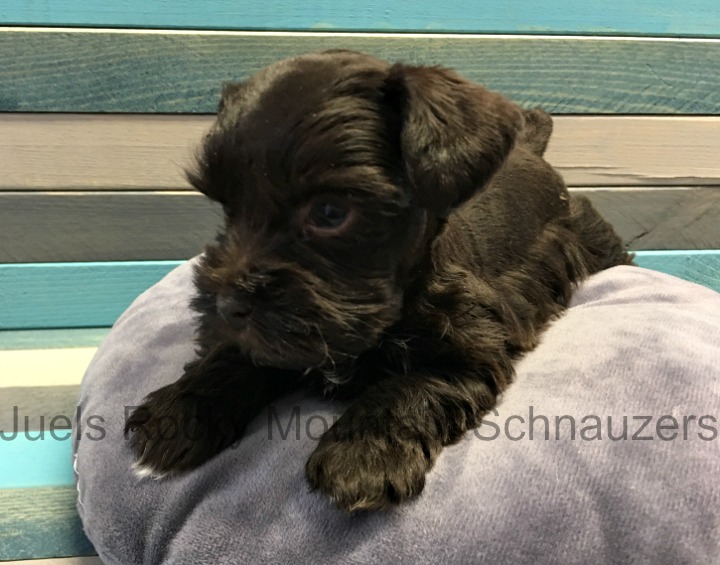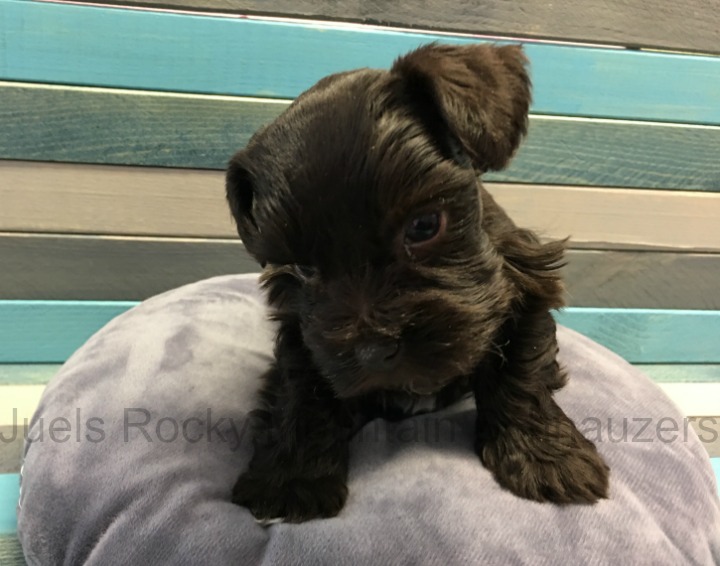 Woody's parents
Shy and Theodore
Both came from Lucky 7 Schnauzers
AKC

Schnauzer Puppies

We take pride in our puppies-dogs and guarantee the best health possible! 

Puppies are given their vaccination and are health checked by our licensed veterinarian! We find it very important for the health of our puppies to not give our own vaccination! This sets us apart from so many breeders!!  

Our puppies come socialized. Handled everyday loved and played with. We want our puppies to leave our home well socialized to the world around them. It's important to us that our puppies have a easy transition from us to you and your home to become a forever companion.
Don't hesitate to welcome one of our beautiful miniature babies into your life, you won't regret it!

Our puppies come to you with
Tails docked

Dew clews removed

Bath, groomed and nails cliped.

First haircut

 All age appropriate vaccinations and de-worming by a licensed veterinarian, not us!

Care package
Pet puppies come with a birth certificate only. 
Puppies bought with breed rights only come with pre registration papers.

1 pound of Royal Canin puppy food recommended by my veterinarian! favorite rope toy, puppy treats, favorite blanket, puppy shampoo and puppy collar.
Puppy schedule and information on health and some training tips!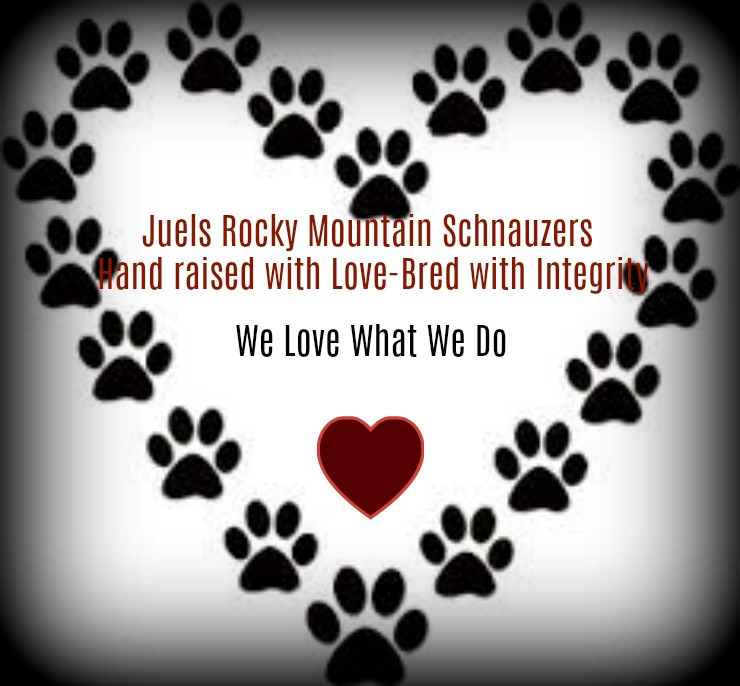 Please contact me for more information
Juels Rocky Mountain schnauzers
Thanks you Juel Benson
307-247-2913
Location Casper, Wyoming.

jwyoschnauzers@gmail.com
Juel Benson All Rights Reserved Copyright 2019