Schnauzer Shipping
Schnauzer Shipping

Flying schnauzer puppies is very delicate! If possible it's best to hand deliver these precious little puppies!
We want our puppies to be of excellent health so the smaller the puppy the older it will be before we can fly him or her to you. 
We want our schnauzer puppies to be as safe as possible. 
Puppies will be at least 8-12 weeks before leaving our home.
We use pet safe united or Delta.
Puppies will be vet checked by a Licensed veterinarian before flown to you! Our puppies are very important to us!!

Schnauzer Shipping Information 

Schnauzer Shipping Cost
Shipping cost is usually around $240 - $340 again depending on destination. 
If you need to fly your new puppy We would need some information to make arrangements.
The name of the closest major airlines to you the name of the person picking up puppy, address and phone number. 
To pick your puppy up you will need a valid drivers license and a reference number.
We will need to make flight arrangements so full payment will need to be make two weeks before puppy is ready for flight.

Hand delivered to you from us!
Miniature Schnauzers Breeder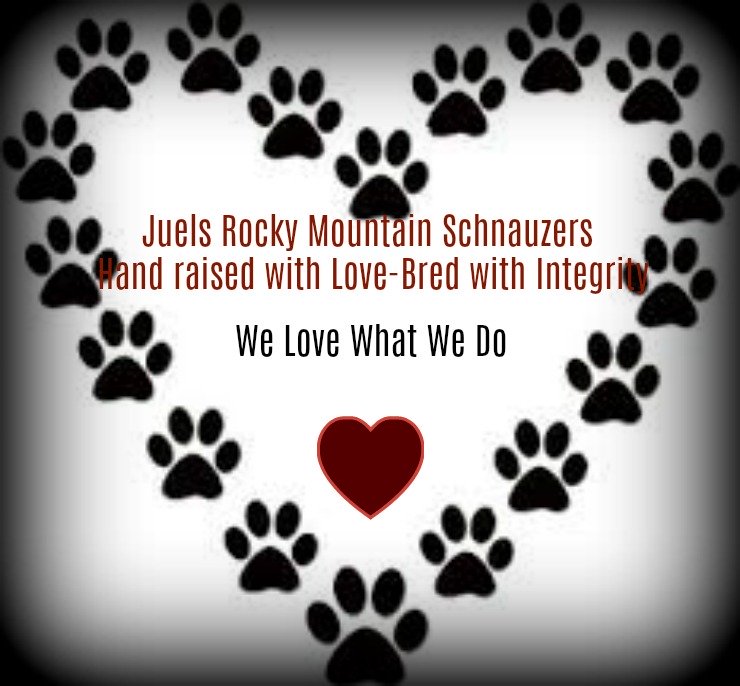 Contact us today for more information, or to reserve your puppy!
 307-247-2913  jwyoschnauzers@gmail.com
Location
Casper, Wyoming

Juel Benson All Rights Reserved Copyright 2019