Shy Toy Schnauzer
 Shy Toy Schnauzer

Shy is our beautiful girl we are using in our breeding program.
Shy's personality is outstanding, very calm and sweet!
Shy is AKC registered
Shy toy Schnauzer
Shy is black and silver in color. She weighs 9.8lbs. Shy's coat and colors are beautiful. Her coat type is a Mega coat. Shy is AKC registered!
Shy has a special love for life and her people. Shy loves her toy's, she always has a toy in her mouth and crate, shy takes toy's in her crate and then keeps the other dogs out so she can have them to her self, what a goofy girl! She is our explorer in the group, we call curious George!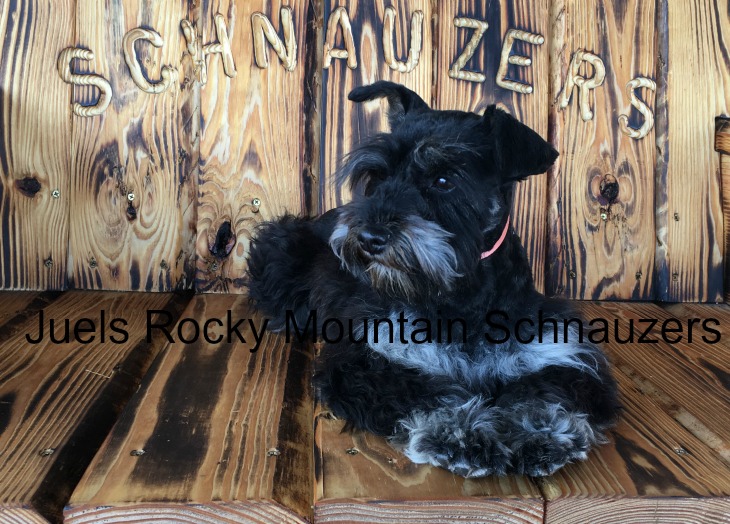 Shy is a very sweet girl with lots of love for us all! Shy reminds me of Eleanor one of my best girls in my breeding program!! Shy is very loving and playful, such a neat girl. The kids named her flutter shy, then they decided to call her Shy, she has very soft eyes, they melt your heart. Shy has all her obedience training, she is very smart! All Shy want is to please her family. She is always looking for your facial expressions and makes wonderful soft eye contact. Shy is very comfortable in her surroundings.
Schnauzers are fast learner!
Shy is a awesome addition to our family ! We are very pleased with her!!
Thank you Lucky 7 Schnauzers for such a wonderful addition to our breeding program!!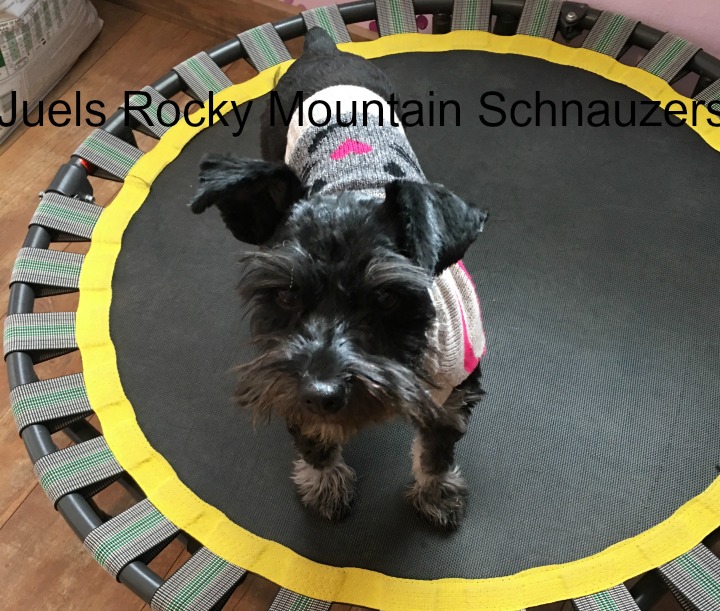 We hand pick our breeding Puppies from the best bloodlines possible! Hand raise each and every puppy-dog we use in our program to a sure we produce the best in quality . We aren't about how many puppies we can produce we are all about the best in the Schnauzer Breed!! The Schnauzer is such a loving Friend for life!

Shy's parents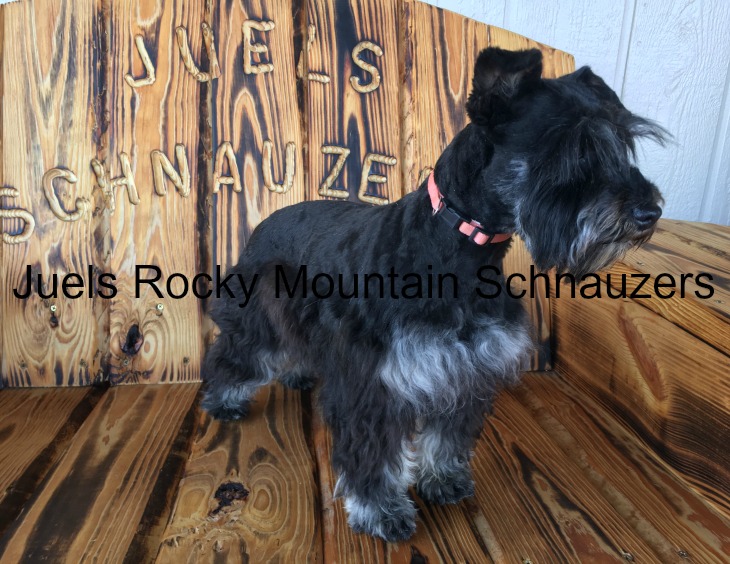 Puppies are a blessing!
We thrive to bring you the best puppies possible!
Please feel free to ask questions and to call anytime
We don't require a puppy questionnaire!
We love having personal conversation with all our customers so we can get a personal feel for each and every person so we can make the best match for your puppy and you! :)
 Our Schnauzers are bred in health, demeanor, trainability and conformation.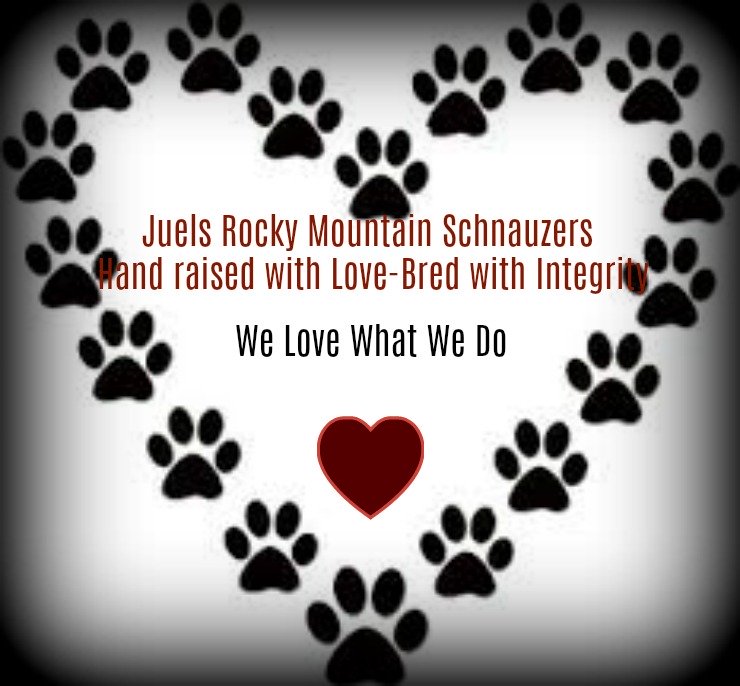 Contact information 
307-247-2913
 jwyoschnauzers@gmail.com
Thank you for your visit to
Juels Rocky Mountain Schnauzers!
Shy's page!

Juel Benson
Location Casper, Wyoming.

Juel Benson All Rights Reserved Copyright 2019